Erik Seidel Hits Mainstream Media with Q&A in Entrepreneur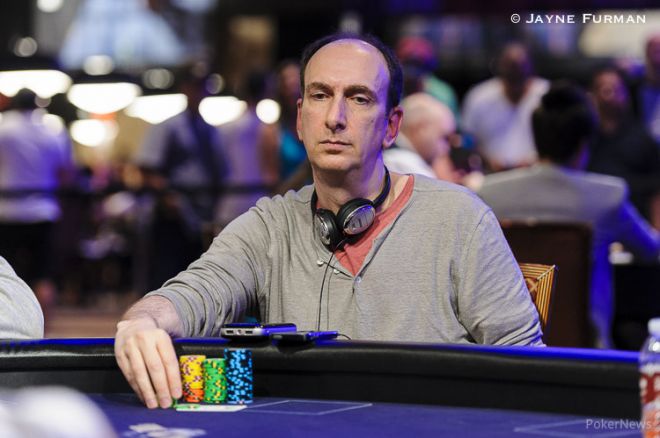 Poker Hall of Famer and eight-time World Series of Poker bracelet winner Erik Seidel doesn't make the headlines often – unless it's for winning a tournament – but he recently hit the mainstream media when he was featured in an Entrepreneur article.
The piece, How Poker is Like the Startup World, From a Real Pro, was penned by Jason Saltzman, a contributor to Entrepreneur and CEO of AlleyNYC, and features a Q & A with Seidel. Saltzman explains he first met Seidel during a chance meeting at AlleyNYC, which is a New York City based co-working space for "entrepreneurs who hustle." Seidel, who is now an investor in AlleyNYC, was there with his daughter, Jamesin.
"One thing I love about AlleyNYC is that you never know who you're going to meet. I was sitting in our lounge area one day, and I looked up and saw who I thought was one of the world's top poker pros," Saltzmann explained. "It was the legendary poker pro Erik Seidel. I was thinking to myself, 'This cannot be Erik Seidel.' An Alley member came up to me with him and started an intro. I immediately stopped her and said, 'You look like Erik Seidel. Does anyone ever tell you that?' He smiled and said, 'Nice to meet you. I am Erik.'"
In the piece Seidel discusses his start in poker, which originated at New Yorks legendary Mayfair Club back in the 1980s. In 1987, Seidel traveled to Vegas to play in the WSOP for the first time, which is where he finished runner-up to Johnny Chan, a finish immortalized in the film Rounders. However, did you know he had sold most of his action in that event? Likewise, did you know he didn't quit his day job to turn pro until 1995 and that initially his father didn't approve?
"My mom was always supportive. My dad had a lot of reservations but eventually he was able to see it was something I loved and could also make a living and support a family with, and I think once he realized that he was cool with it," Seidel explained when asked what his family thought about him taking up the game professionally.
Saltzman also asked the poker pro what advice he has for both upcoming poker players and startup founders.
"Hard work and passion are the key ingredients," Seidel offered. "People need to be open-minded and realistic about what changes need to be made to the business model every day, and not get caught up in closed mindsets. Every day you have to be better and different than you were the day before."
Check out the entire interview over on entrepreneur.com, and for more on AlleyNYC, the company Seidel has invested in, check out this informative video:
Get all the latest PokerNews updates on your social media outlets. Follow us on Twitter and find us on both Facebook and Google+!
Executive Editor US, PokerNews Podcast co-host & 2013 WSOP Bracelet Winner.