Nice One, Cyril: An Encounter with Vegas High-Stakes Legend "The Frenchman"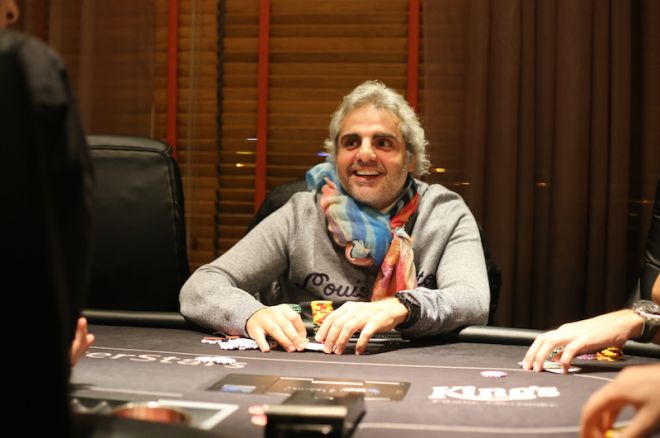 The biggest cash games around the world are usually shrouded in mystery. Occasionally we hear tales of "whales" driving the action, pros winning millions, and fabled characters, but such tales seem few and far between. Still, one legend who has emerged from such games is 38-year-old Cyril Mouly, who has affectionately become known as "The Frenchman."
Mouly is by no means a household name, but he's been around for a while. He previously served as the spark for the "Big Game" in Bobby's Room, and has also appeared on the Full Tilt Poker Million Dollar Cash Game televised show. More recently, in April of this year, Mouly made headlines when he survived what was either a robbery or assassination attempt, though his driver did not.
According to europe1.fr, Mouly and his driver were returning from a party when two masked men confronted them in the lobby of their apartment building. The men, who were wearing helmets, brandished a knife and Mouly's 60-year-old driver intervened. Mouly fled to a local police station, and upon his return with authorities they discovered his driver had been stabbed to death with over a dozen wounds to the throat. It's worth noting that both Mouly and his driver had been on trial a month prior facing fraud charges, though it is unknown if the attack was related to those charges or simply random.
Despite his checkered past, Mouly has ingrained himself in the poker world. He is currently in Prague at King's Casino at the Corinthia, and it was there that PokerNews was able to get a little insight about the man of mystery. An anonymous source, who Mouly rebuffed, was able to confirm with other players that the Frenchman has been busy playing anywhere from $500/$1,000 to $2,000/$4,000 pot-limit cash games.
"The Frenchman has been crushing it in the biggest PLO cash games in the world," said one player. "People think that Cyril is this crazy legendary loose Frenchman who loves action, but he is cleaning up big time. He's been killing the games in Macau for 18 months, and he just did the same is Amsterdam."
"The rumor is Cyril has won between $3-$6 million in Macau alone," added another player. "In the big games he is regarded as one of the top 10 players in the world at Omaha. Nobody has really seen him much in the last three years, but that's because he is in games we cannot get into."
Less than an 24 hours later, our source ran into Mouly in the hotel corridor.
"Any plans to go back to Bobby's Room and reignite the legendary big games?" he asked. Mouly, who is a man of few words, took his time before responding.
"We'll see," he said. "Before that, I want to play at the Aussie Millions and in the Bahamas."
For more on Mouly, check out this hand he played against Tom "durrrr" Dwan in the Million Dollar Cash Game:
Get all the latest PokerNews updates on your social media outlets. Follow us on Twitter and find us on both Facebook and Google+!