Andrew Lichtenberger: On the Path to Self-Realization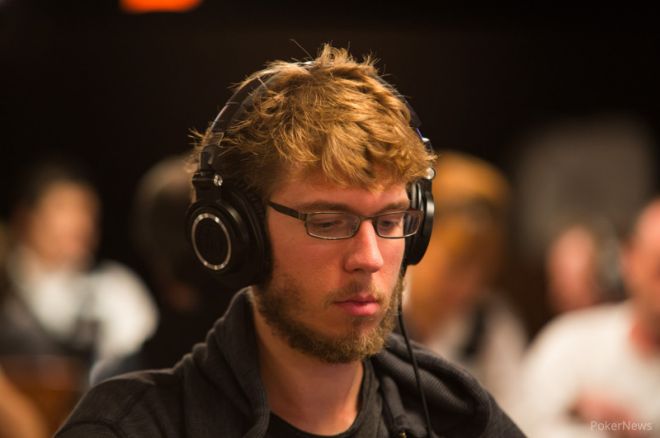 Andrew "luckychewy" Lichtenberger is a world-class poker pro with numerous deep runs in major tournaments, including an 18th place finish in the 2009 World Series of Poker Main Event for more than $500,000.
But you already knew that. What you may not know is Lichtenberger is on the path to self-realization, discovering new methods in which he can improve his overall well-being. As a person who is always trying to connect to his inner-self, Lichtenberger goes through his day-to-day routine trying to "meditate" throughout his life.
"I just want to have a clear state of mind and be able to not get caught up in negative emotions," Lichtenberger told PokerNews this week. "I want to live a pure life and not get bogged down by whatever it may be that pulls us back at various times in our lives."
His latest lifestyle change is the acceptance of a raw-food diet into his routine. Otherwise known as "raw foodism" or "rawism," a raw food diet is a lifestyle promoting the consumption of uncooked, unprocessed, and often organic foods.
Lance Wong, a friend of Lichtenberger, constructed an afternoon of education on the matter and invited two raw-food specialists to their home to prepare a full-scale meal using a selection of only raw fruits, vegetables, nuts, and seeds.
"As poker players we should be eating more clean food because we play eight-to-ten hours a day. If during dinner break you eat a lot of refined carbohydrates or high-insulin foods then you will feel tired and groggy," said Wong. "The older you are the worse you feel. It's an adjustment to your everyday life but it's a necessary adjustment."
Dr. Alyssa Wampole, O.M.D., and world medalist in Natural Olympia David Burke brought their vast knowledge of raw foods into Lichtenberger's home to inform and instruct ways to promote a healthy living.
"When people think of eating raw foods they just think of eating celery sticks and carrots," said Wampole. "There are actually a lot of gourmet foods you can prepare raw without having to cook anything. That is why we came to Andrew's house. To teach a new-way of healthy but still make it fun and interesting."
The claim is raw food is packed with natural enzymes and nutrients that help the body reach optimal health. Raw food hasn't been cooked, processed, microwaved, genetically engineered, or exposed to pesticides or herbicides.
Lichtenberger is fully committed to improving his overall health and accepts all that comes with becoming a raw food consumer. "I think it's a great, sustainable, holistic way to live. I have not been eating raw foods long enough to be able to call myself a devoted raw foodist but I can see myself quickly indulging myself in this lifestyle. It is an attractive way to eat and live and it makes me feel good so I'm diving in."
The menu included a side of faux macaroni and cheese consisting of sweet potato and pine nuts. Made to be creamy and rich, it acts as a nutritional substitute that lends that proper "cheesy" flavor. The main dish consisted of lettuce wraps with cucumber, tomato, avocado, and a cashew cream cheese.
Wampole explained that the color, softness, and subtle flavor of cashew nuts made them ideal to whip up into an easy, tasty, and versatile cream and plenty appetizing for a number of delicious recipes.
"I find it fun to embark on the journey to be in the kitchen more often to prepare my own foods and be close to the preparation of food, which is so vital to life," said Lichtenberger.
He plans on eating out less and cooking more at home now that he is more knowledgeable on the matter. "Go Raw Café is a place I've eaten at frequently because I don't really have that much experience in the kitchen. Having Alyssa and David teach me was a great experience because they showed me that I could do this in my own kitchen and not have to go out somewhere to eat this way."
Lichtenberger added, "I don't want to label myself as anything but it seems to suit me."
A recipe for the cashew cream cheese can be found in Wampole and Burke's book titled, Nourishment for the Spiritual Warrior.
----
What You'll Need:
1 lime peeled
1 tbsp. coconut oil
1 tbsp. white onion
1 tsp. sea salt
1/2 cup water
2 cups soaked cashews
1 large jalapeno
What You'll Do:
Soak cashews for two hours before starting to make this recipe. Blend soaked cashews, jalapeno, skinned lime, salt, coconut oil, and white onion. Slowly add water until creamy and very thick. Refrigerate for about two hours and enjoy.
For more videos about your wellbeing as a poker player, check out the Stay Stacked series.