Interested in Playing Poker? Here's How These People Got Their Start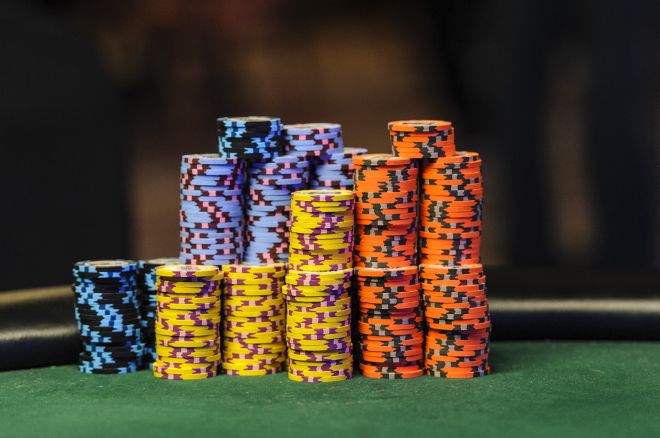 On Thursday, we here at PokerNews wanted to ask our readers a simple question that we knew would generate a wide variety of responses. Sure enough, it happened and we couldn't be happier. On our Facebook page, we asked, "What pushed you to start playing poker? Did you watch it on TV or play home games with friends? Tell us how you got your start!"
The responses were overwhelming. It was truly amazing to read so many great stories, and we wanted to share some of our favorites with you.
Tom Loy of California: I was laying by a pool in California contemplating my future. I said, "God, what will I be a champion at next?" He said, "Poker," so I learned how to play poker. He didn't give me the date, though. That's how it happened.
Jonathan Lewin of Toronto: I played heads-up poker with former NBC Nightly News host Tom Brokaw while we were trapped in an elevator at Rockefeller Center on a cold winter's day in 2003. He said I reminded him of a young Doyle Brunson. I told him he reminded me of an old Tom Brokaw.
Kitty Pene of Australia: I started playing online at pogo.com. That led me to play in the National Poker League of Australia and the Amateur Poker League free games at the local pubs and clubs. Eventually I started playing cash games, which led to playing at Crown Poker. Love it.
Merrill Peterson of Arizona: As a teenager, I played poker with friends, using money earned by delivering newspapers. We played five-card draw, seven-card stud, and other variations. This was before Texas hold'em was well known. After a long time away from the game, I again encountered poker on television, where Texas hold'em was the game of choice. I had no idea how the game worked. I learned to play this new game on Zynga, playing with fake money on a free site. I eventually wandered into the casino's poker room and started playing $3/$6 and $4/$8 limit Texas hold'em. At first, I was afraid of the skills and vast experience of the players encountered and lost much of the time I played. I then decided to take the game seriously, to study books, started keeping careful track of my play, and hired a poker coach. My game improved, I graduated to no-limit, and started playing tournaments. Not satisfied with the low level games in Arizona, I started coming to Las Vegas to play, where the competition and amount of money available were so much greater. I fell in love with Vegas and the poker community. I traveled to Las Vegas numerous times, staying for about a week each time. Realizing that Vegas was my future, I bought a house so that I would always have a place to stay and play. I now live in Las Vegas permanently.
Patrick Arnold of Frankston, Victoria: The thought of having heaps of cash and hot women around got me hooked. I mean, if Jean-Robert Bellande can do it, why couldn't I? Anyway, I'm still waiting for the cash and hot women.
Rob Paten of England: I got bored of all the house games. While at the casino, I saw a table and sat down. I soon lost my buy-in, but have been forever hooked.
Ben Triptek Robertson of United Kingdom: It was the idea of having total freedom by making money doing something I love and not grinding out the nine-to-five job thing. I also started playing poker because I wanted to beat my friends and like winning.
Eric Boelzner of New Hampshire: I started playing five-card draw when I was 10 years old for nickels and dimes with the occasional quarter bets with my uncle. Years later, I've moved past the change and stick to Texas hold'em, seven-card stud, and razz.
Chris Anderson of Michigan: My grandfather had cancer and was bedridden when I was between five and nine years old. We started by playing pinochle, then bridge until we graduated to poker. We were also betting on horses, even though we never went to the track.
David Bowles of Oregon: I grew up going with my pops to Atlantic City and started playing stud at the Tropicana Poker Room. I used to sneak in with my uncles ID. I was 15 years old at the time and still have the same ID card they gave me with his name, but my picture some 36 years ago.
Frederic Barnich of West Virginia: I started playing poker online in 2005 when I was dating my girlfriend, who is now my wife. She told me she was playing online poker for free with a few friends and asked me if I wanted to play. I never played poker in my life, but the same night I was on PartyPoker and since then I never stopped playing. Now I play cash games regularly in Charles Town, West Virginia. I try to travel a few times a year to Atlantic City for cash games and live tournaments. I hope to play in the World Series of Poker Circuit in Atlantic City in November.
Chryl Kotula of Minnesota: My son taught me so I'd have a hobby when I retired.
Lisa Ellison of Stanford: I started playing poker during the first hockey strike years ago. I was playing seven-card stud at the time and they started showing hold'em on TV in lieu of hockey. I played my first major hold'em tournament in 2005 at the Degree Poker Championships in Niagara Falls. It's been a love-hate relationship ever since.
To read other stories and responses, check out our Facebook page. If you'd like to add your own story below, feel free to do so in our comments section below.