This is How We Troll: Who Are The Most Famous Poker Players?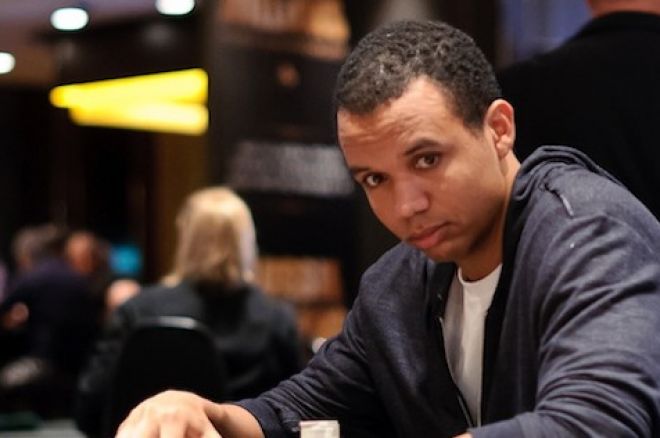 We're back at it again this week, trolling the forums of TwoPlusTwo on your behalf and for your amusement. Three threads piqued our interest on the popular News Views and Gossip forum, but only one is directly related to poker. The other two look at an alleged secret service visit and a rogue parody songwriter.
1. Who are the most famous poker players? These are the most Googled names of 2011
TwoPlusTwo user "Heorot" used Google's "trends" page to look up more than two dozen professional poker players, and then listed them in order by the percentage of searches relative to Phil Ivey. Ivey's percentage is obviously 100 percent, and the next most popular player — given the parameters of the research — is Daniel Negreanu with 82 percent. The least most popular players are Dario Minieri (6 percent) and Chris Moneymaker (6 percent).
Much like a previous thread titled "VIEW: Poker Pros aren't famous…or are they?", the research here is flawed, but unlike the simple man-on-the-street poll conducted by "BerrySebok", these numbers have merit. One massive flaw is that 2011, the year that the original poster decided to examine, is a tremendous outlier because of Black Friday. Ivey's searches don't matter because he's the measuring stick, but Chris Ferguson and Howard Lederer's results are inflated because of their obvious connections with Full Tilt Poker. User ArtySmokes compared FTP to PokerStars, Party Poker, and 888 Poker, and there is a clear spike in searches for FTP in early 2011.
The other flaw in this research is that some players have more than one name because of online poker. Tom Dwan and "durrrr" are the same person, but "Tom Dwan" is the only search accounted for. Another great example would be Viktor Blom and "Isildur1." The two have to be combined.
Also, again because the searches are from 2011, there are a few names that are complete outliers. Ben Lamb has been a tremendous cash player for a long time, but if he didn't have the sickest World Series of Poker of all time and win Player of the Year, he would probably be no higher than 3 percent. Likewise, if Pius Heinz didn't win the Main Event, he wouldn't even be an honorable mention on this list.
Nothing about this list surprised me, but I'm happy to see that Stu Ungar (30 percent) is still relevant. Ungar is an absolute legend, and his impact on the game is still being felt today. He was the first "kid" to challenge the old guard in Vegas and paved the way for a younger generation of players to compete seriously at the WSOP. His death was absolutely tragic, and each summer I take a moment and gaze over at his banner in the Amazon Room. There will never be another three-time Main Event champion.
2. Secret Service agents came to my residence today
According to a user named "bmorganonap", he received a call on Wednesday morning from a Secret Service agent regarding identity theft and money laundering. He thought it was a hoax, so he hung up, and the person called back numerous times. Finally, he picked up again, and the agent rattled off personal information, including his social security number, date of birth, and his major in college, requesting to meet with him. The poster obliged, and two agents arrive at his apartment in a black Ford. They discussed wire transfers that he received from Absolute Poker and Ultimate Bet, looking for any evidence of bank fraud or money laundering. They cited that the payment processors he used have helped to fund terrorism and "kiddy porn."
Upon learning that he is a poker player, the agents allegedly told him that the money he has frozen online has been completely seized and will never be returned. They also told him to advise other people to stop playing on the sites that have yet to be seized by the Department of Justice, because they are going be seized eventually.
Obviously, most of the thread is filled with posters who are questioning the validity of this story, while the other half of the thread is about the rights of poker players. Many posters — including Dantes who provided a link to this long, yet highly informative video — think that, assuming this actually happened, "bmorganonap" shouldn't have spoken with the agents because he was putting himself in harm's way.
"It's literally a reverse freeroll as a cop can't testify on your behalf about what you told him in the 'interview,' that's hearsay," Dantes added.
Other posters argue that, again assuming this story is true, "bmorganonap" was safe because the Unlawful Internet Gambling Enforcement Act and the Wire Act do not target consumers, rather they target money processors and the companies that use them. The posters believe an individual cannot be held responsible for the money they received, nor should they be afraid about telling the truth to an officer of the law.
Regardless of what you believe, there is a lot of great, thoughtful banter in this thread about the rights of both a poker player and a U.S. citizen. Personally, I don't see why "bmorganonap" would make this story up — he's been a TwoPlusTwo user since 2007, has nearly 400 posts, and his previous posts suggest that he's not an attention whore. If this story is indeed true, then American players will have to take notice and form their own plan of action in case they are confronted.
This isn't a warning per say, and American players certainly shouldn't panic, but they should be aware of what's happening, and should know their rights.
3. Srslysirius dispute with QuadJacks over Willy Wonka parody video
Thomas "SrslySirius" Keeling became a fan favorite on TwoPlusTwo when he began writing, performing, and posting parody songs about poker on the forums in December 2010. He is very well known within the poker world, and his lighthearted, witty songs have amassed millions of hits on YouTube.
Keeling took his talents to QuadJacks to keep making poker-related content, but recently left the website to pursue his own career. Since his departure, there has been a rift between Keeling and QuadJacks. Marco Valerio argues that the split is because Keeling used "viewbots" to artificially increase hits on a new song, and QuadJacks doesn't want to be associated with anything illegitimate. Keeling didn't mention his new song in his response, rather he complains about not getting paid for his contributions to the site.
Only in the poker industry would a separation like this generate a thread with over 10,000 views, but that's the niche world we live in. Despite what he does with his solo career, Keeling's poker videos will always be remembered, no matter whose YouTube account they're listed under.
Stay up to date on all the latest news by following us on Twitter and liking us on Facebook.