UltimateBet And Hellmuth To Sponsor Katrina Relief Tournaments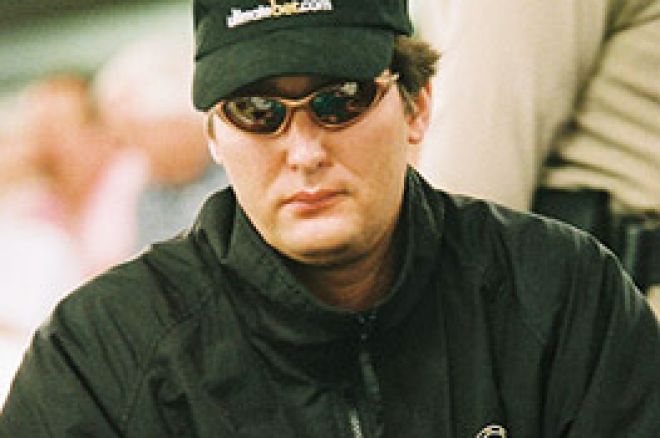 It is sometimes said that poker doesn't do enough with its newfound popularity to assist those that are in need. When the tsunami stuck the Pacific Rim at Christmas of last year, many online sites ran benefit tournaments to aid the victims of that catastrophe. As America has now had it's own devastating natural disaster with the landfall of Hurricane Katrina on the Gulf Coast, poker is once again stepping up to the plate.
The Excapsa Poker Network and their primary licensee UltimateBet, along with poker professionals Phil Hellmuth and Russ Hamilton, have come together for a three day set of tournaments to benefit the victims of Hurricane Katrina. Beginning on September 8th, online players can play to raise funds that will be earmarked for the Hurricane Katrina Relief Effort through the American Red Cross. There will be three tournaments held, all hosted by Hellmuth and Hamilton, capped off by a Main Event tournament held on September 10th.
Hellmuth, especially, was affected by what he viewed following the massive Category 4 Hurricane that struck Alabama, Mississippi and Louisiana the last week of August. "As with 9/11 and the tsunami, watching television coverage of Katrina was incredibly upsetting. I asked myself what I could do to help," stated Phil. "We decided to do these tournaments and I reached out to my friends to help as well. Having so many celebrity friends prepared to help has warmed my heart. I believe our efforts will make a difference."
The entirety of the monies generated from the three tournaments will be donated to the American Red Cross. In addition to that amount, Excapsa and UltimateBet have pledged to match whatever is raised from the three tournaments themselves. Both Phil and fellow professional Russ Hamilton have already stated their dedication to the cause by donating $10,000 each and challenging Excapsa and UltimateBet to match them.
There will not be any money to be won, as all the funds are going directly to the relief effort. Hellmuth, however, has been able to line up an A-list of friends who have donated their time and special prizes to participants of the final tournament on September 10th. They include:
-- Lunch with poker champions Jennifer Tilly, Phil Laak and Antonio Esfandiari
-- Lunch with NFL legend Troy Aikman
-- 2 press box passes and a look into the TV booth for an ESPN college football game with UCLA and Rose Bowl quarterback and ESPN college football color man David Norrie
-- Golf lesson and lunch with PGA great Corey Pavin
-- 1 hour poker lesson with TeamUB member Antonio Esfandiari
-- Back-to-back lessons with poker champion Phil Hellmuth and tennis great Andy Roddick
-- 1 hour poker lesson with legendary poker champion T. J. Cloutier
-- Dinner with professional poker champion Annie Duke
-- A seat at a private $1/$2 No Limit Hold 'Em poker game with "That 70's Show" stars Laura Prepon, Chris and Danny Masterson and poker great Johnny Chan. Chan will also give lessons.
Oakley has also come forward and donated pairs of Oakley Thumps, the highly sought after sunglasses/MP3 player, for participants of the preliminary tournaments. Those preliminary tournaments will have buy-ins of $5+$5 and $25+$25, with the Main Event having a buy in of $150+$150. Even if you don't want to participate in the tournaments, UltimateBet has made it possible to make a donation through your poker account on the site.
With these tournaments, the online poker world can step up and show their heart by simply doing something that we all love, the game of poker. It is heartwarming to see all of the people drawn to such an event through the caring of Phil Hellmuth and his friends, Excapsa and UltimateBet. For more information on the Katrina Relief Tournaments or how to donate without participating in the three day event, visit ultimatebet.com for more details.
Ed note: Visit Ultimate Bet to find out more....