'The Master' Passes Phan In POY Race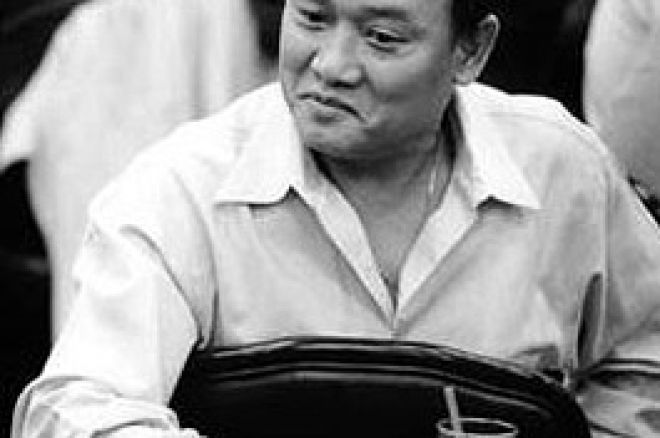 The action at this year's Five Diamond World Poker Classic has already been intense and, with three tournaments left to play in the event (including the $15,000 Championship Event for the World Poker Tour), poker veteran Men "The Master" Nguyen has done what might have been inconceivable just a few short months ago. Nguyen has passed former leader John Phan for first on the Poker Player of the Year charts!
"The Master" has used two final tables at the Bellagio in Las Vegas to pass Phan for the lead. Men placed seventh in the $2,000 event and added a sixth place finish in the $2,500 tournament (both no-limit events) to move past Phan, who has been on top of the Player of the Year mountain since April of this year. The two finishes have pushed Men into the lead over John by a scant 124 points and, with Phan struggling to make final tables at the same event, is sure to give Nguyen some confidence as we head into the final events of 2005.
With Phan faltering and "The Master" moving, other players have also put their names in the ring for consideration for the Player of the Year title. Michael "The Grinder" Mizrachi has climbed back from a small slump in the middle of the year to push his way into third place on the list. Mizrachi is playing well at the Five Diamond, with a strong fourth place finish in the $5,000 event. That finish puts him only 647 points behind Nguyen and "The Grinder" can't be counted out as he seeks to recapture the early season form that put him on top of the list for the early part of 2005.
Tony Ma, Gavin Smith and Max Pescatori are all in fine form at the Five Diamond tournaments as well. They have all moved up in the standings and are sure to make a strong push as the final events play out. The $15,000 Championship tournament that begins on December 12th should be a star studded battleground as many top professionals are within striking distance of Nguyen. There is only 1,700 points separating the Top Twenty players on the list so, should one of these men take the prestigious Bellagio and WPT championship, they could very well shoot themselves to the top of the POY list. As you can see, the Player of the Year race is far from over and we won't know who will capture the title until the last hand of 2005 is played out!
Ed Note: Master your game at Noble Poker