Phil Gordon Exits Celebrity Poker Showdown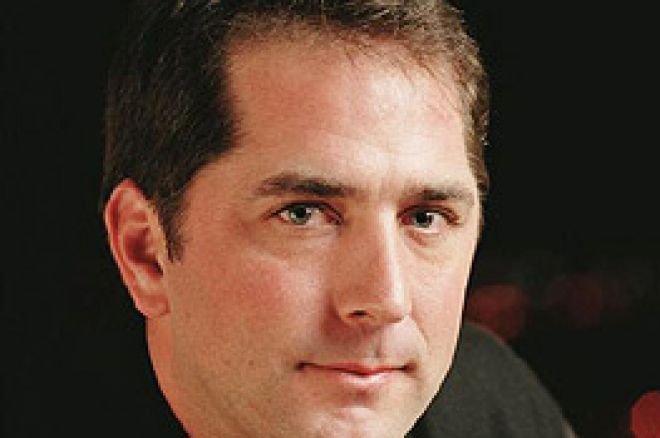 Professional poker player. Best selling author. Podcaster. Full-Tilt ambassador. Philanthropist. Hooters Restaurant spokesman. Host of Celebrity Poker Showdown.
Make that Former Host of Celebrity Poker Showdown.
After 42 episodes as host, Phil Gordon is leaving the Bravo Channel tournament broadcast.
"Our last tapings were in April, 2005. In November 2005, I determined that I wanted to go in a different direction with my television career," says Gordon through a press release. "I am ready to move on as I no longer have any contracted obligations to the producers of the show."
Celebrity Poker Showdown aired its first show in December 2003, with Gordon and actor Kevin Pollak announcing a star packed table that included David Schwimmer of Friends, Ben Affleck, and Academy Award nominee Don Cheedle. Actor Dave Foley and Gordon have been paired as co-hosts since season two, often poking fun at the celebrity's poker abilities, and their....shall we say....questionable play.
"After 42 episodes of Celebrity Poker, I just want to see people play in turn, bet more than $200 into a $5,000 pot, and know when they have the nuts," states Gordon.
Phil Gordon is a former WPT champion who has won over $1 million in poker tournaments, including a 4th place at the WSOP main event in 2001. A former software engineer, Gordon cashed out during the Silicon Valley high-tech boom, then traveled the world. Since then, he has immersed himself in the world of poker as both player and analyst, most recently authoring the best seller, "Phil Gordon's Little Green Book."
Although leaving Bravo, there may be more televised poker commentary in Gordon's future: "I am seeking out opportunities to host and broadcast tournaments for professional poker players," he states. "I love broadcasting and, with some hard work and good luck, I'll find a show that needs, wants, and respects a quality analyst with experience, credibility, charisma, and character."
In the meantime, Gordon will stay busy with book signings, writing numerous poker columns, and of course, playing poker. As a member of the Full Tilt team of poker professionals, Gordon can often be found playing in games on the site ranging from the micro-limits on up.
An adventurous spirit who has swam with Great White sharks, tracked gorillas in Africa, and traveled solo to over 50 countries, Gordon relishes his next challenge while taking time to appreciate the journey: "I truly value the time that I spent with the folks at Celebrity Poker. I wish them well and thank them for everything that they've done for my career. It was a great ride, but it was time to hop off and find a bigger and faster roller coaster."
Ed Note: Full Tilt is where Phil plays when he isn't out chasing gorillas.