Poker Academy, and PartyPoker.com Announce Training Tool for Online Poker Players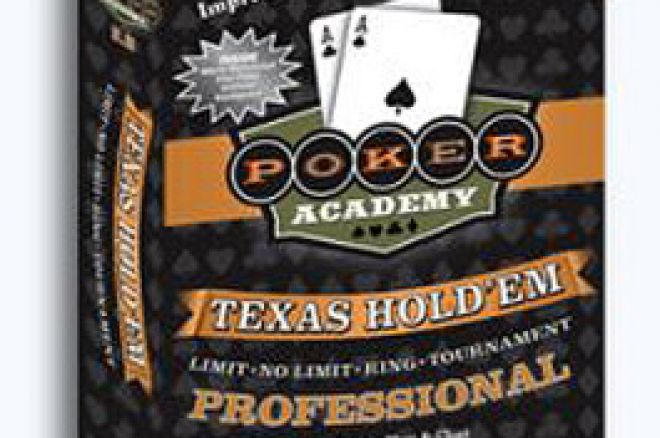 Poker Academy, one of the leading providers of instructional software for poker players has entered into an agreement with the biggest online poker room out there - Party Poker.com.
The agreement allows Party to launch a version of the popular Texas Hold Em instructional software that will be available to PartyPoker.com players. The version used for Party players is called the 'Poker Trainer', and is available to players now.
"We're thrilled to be selected by PartyPoker.com to help train their players through this brand new Poker Trainer tool," said Kurt Lange, president and chief executive of Poker Academy Software. "Now they can learn the ropes in real-time, improve their game play, and then apply their learnings right away. It's like studying a foreign language by living in the country of origin; this approach is truly the best and fastest way to improve your Texas Hold'em game without taking any risk."
Poker Academy was developed by a team of Researchers at the University of Alberta, who were looking for a way to test their Artificial Intelligence (AI) in a skill game application. The team were all big poker players, and chose poker as the game to test their AI application on. The application was the topic for discussion for years at Lange's home game, one of the participants of which was his mother. No word if Mom saw any money from helping her son develop his AI Poker computer program.
The Poker Trainer software will be available to players on Party's 'free money' tables, which see tens of thousands of players playing every day.
Warren Lush of PartyGaming had this to say about helping Party's players become better "If you're new to poker, the ins and outs of the game can sometimes seem overwhelming. What's more, trying to psyche out your opponents while calculating the odds in a split second is a tall order - even for seasoned pros. That's why a new Poker Trainer was added to PartyPoker.com's free software package, powered by the most advanced poker training software on the market. Using our Poker Trainer, players will soon have the skills and confidence to stay on top of Texas Hold'em, the most popular version of poker played online."
Ed note: Sign up today, and train yourself on the real money tables of Party Poker