Online Poker Site InterPoker Signs Fischman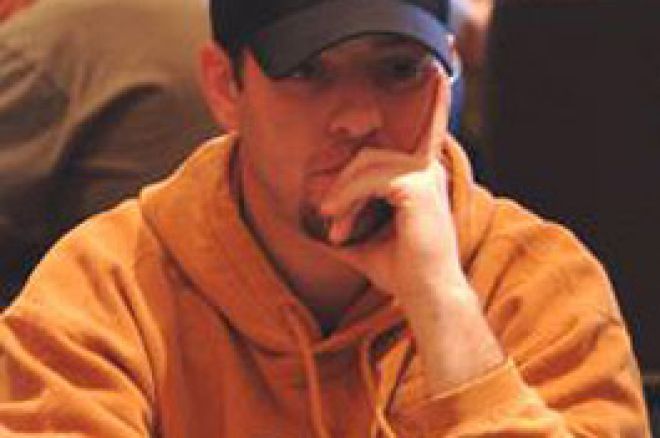 InterPoker continues to build on their stable of sponsored talent. On May 11th, the growing poker site announced that two time WSOP champion Scott Fischman would join the ranks of their lineup of professionals to promote the site. Scott joins fellow professional players Juha Helppi, Kathy Liebert, Pete "The Beat" Giordano and former World Champion Robert Varkonyi as the featured professionals who play for and on the site.
"Scott has one of the most technical and logical minds I have ever met, and it is fascinating to watch him read and manipulate old and young players alike," said InterPoker.com spokesperson Peter Marcus. "Scott is the perfect addition to the InterPoker Extreme Team. He is young, energetic and one of the most electric personalities in poker, and we look forward to including him in all our future Extreme Poker events."
Fischman's track record of success is quite impressive. While it seems that he exploded on the poker scene in 2004 with his dual championships at the World Series of Poker in H.O.R.S.E. and a preliminary No-Limit event (and within a week of each other as well), he has been a part of the poker scene for quite some time. His initial success came earlier in 2004 at The Grand American Poker Classic in Tunica, MS, which led the former poker dealer to step to the other side of the felt to ply his trade. Since then, he has consistently been in the upper echelons of the poker world, earning nearly $1.5 million from tournaments around the world.
2006 is also looking to be a big year for Scott as well. Along with becoming InterPoker's latest professional, he has an instruction poker book, called "Online Ace", due out this summer. In a move befitting a member of InterPoker's "Extreme Team", Fischman also plans to break the Guiness Book world record for the longest continuous game of poker (currently set at 72 hours and three minutes) later this fall. When asked about joining up with InterPoker, Fischman commented, 'I've been impressed with InterPoker from the start, and I look forward to being a part of one of the most respected online poker rooms in the world. With InterPoker, it is apparent that they truly care about providing players with a safe, exciting and, above all, genuine poker experience on the web. I'm extremely pleased to be associated with them.'
Ed Note: Play with Scott in his new Fish Tank at Interpoker