Poker Cage Match – Liz Lieu vs. Erik123 for $600,000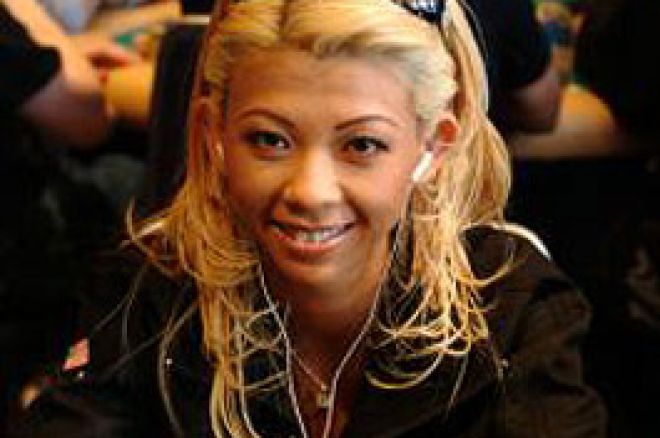 They're billing it as 'Beauty and the Beast', but for those who have met Erik Sagstrom the beast part of the equation hardly applies.
The beauty portion of the title is definitely applicable, however. Liz Lieu is one of the more tenacious players on tour, and also just happens to be a beautiful woman.
Coming up this weekend at the newly opened poker room at the Venetian, the two combatants will play three heads up Hold em matches for $200,000 each.
Big money heads up matches have fascinated the poker world over the last year or so. Daniel Negreanu's challenge matches had many people gripped, and the recently concluded Andy Beal vs. The Corporation matches were just about all the poker world talked about for the few weeks they were being played.
These two players have taken very different routes to get to where they are in the poker world. Lieu, born in Vietnam, but raised in Colorado has been playing live in the card rooms of Vegas and Los Angeles for a few years. After turning to tournaments about a year ago, Lieu has become a fixture on the tournament circuit, and arguably the most photographed player on the circuit, thanks to the obsession of a couple members of the poker media.
Erik Sagstrom can be described in one word – legend. The funny thing about using the word legend with Sagstrom's name is many people who follow poker may never have heard of him. Sagstrom's legend is associated with a different name – Erik123.
One of the first (maybe the first) online poker legend, Erik 123 was a staple at the highest limit tables in the in the online world throughout the early years of internet poker play. Sagstrom, originally from Sweden, found the competition drying up online, and reportedly moved to Las Vegas to find good live action.
Considered by many as one of the top limit Hold em players in the world, Sagstrom is a serious challenge to Lieu, who prior to her focus on tournament play had played cash games professionally for about 4 years.
While certainly not the stakes of many of the recent matches that held people's interest, something about this match seems compelling. It will be interesting to see if the public is interested in these matches. If interest proves high, I see a lot more of these coming in the future. Stay tuned to see who the beast is at the poker table this weekend at the Venetian.
Ed Note: Stage your own Poker cage match at CD Poker