ELLE Magazine To Bring Team To WSOP For Heart Research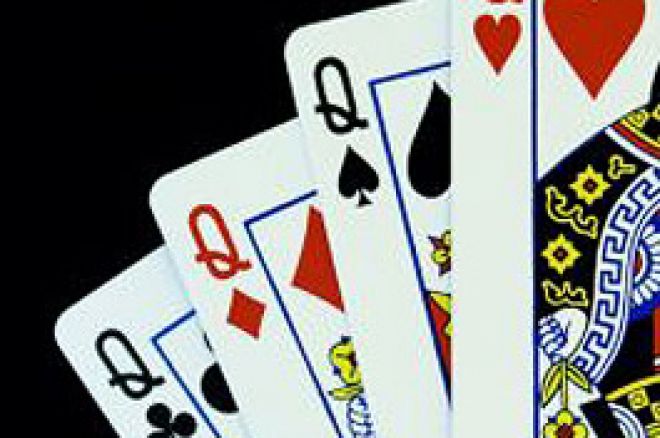 Most players coming to the World Series of Poker are coming to capture the prestige, the legend and (perhaps most of all) the money that comes from winning on poker's largest stage. A team assembled for the Ladies' No-Limit event on July 9th, however, will be taking a much more altruistic approach to the tables during the play of the event.
Renowned fashion magazine ELLE, along with Party Poker, is sponsoring the "Queens Of Heart" team that will compete during the two day tournament at the World Series. This all-star poker team is competing to not only raise funds for but awareness of the American Heart Association's Go Red For Women campaign. The cause focuses on increasing the knowledge of women regarding heart disease, which is the number one cause of death in women today. Each player will donate part of their winnings to the organization and will be matched by the team sponsors up to $5,000 for each player.
While it might be thought of as a publicity stunt, the team has some serious poker chops behind them. Led by 2005 Ladies' Champion Jennifer Tilly, she will be joined by both celebrity and professional poker players to bring attention to the cause and raise funds. Tilly will serve as the captain of the team and will be joined by co-captain Lisa Tenner (president of Tenner and Associates, a leading figure in the world of music management, branding and marketing), actress Shannon Elizabeth, poker professionals Anne Spinetti, Kristy Gazes, Alison Worth, Karina Jett, Maureen Feduniak, Linda Johnson, Jan Fisher, Jennifer "Jennicide" Leigh, Wendeen Eolis, "King Of Vegas" star Katie Porrello, Irina Cornides and documentary director Susan Genard ("No Limit: A Search For The American Dream"), Lori Sale (head of global branded entertainment at ICM), Hillary Kerr (ELLE Magazine), and Leslie Eichner (real estate developer).
Commenting on the event, team captain Jennifer Tilly said, "I was thrilled to win the Ladies' Event at the World Series in 2005 and, as such, I am pleased to help bring awareness to a disease that affects so many women globally. Now when I play on the "Queens of Heart" team to support the American Heart Association's Go Red For Women movement for this year's ladies event, it will mean so much more to me personally."
Such charitable moves have become a great part of the game and one of the most refreshing things about the new world of poker. With poker skill and a bit of "Lady Luck", the "Queens of Heart" should be able to raise quite a bit of awareness among both the players and the fans in attendance at this year's World Series of Poker and funding for the organization. For more information on the team and on the American Heart Association's Go Red For Women campaign, go to elle.com/poker to learn more.