Tips for the Casual Player or Fan Coming to the WSOP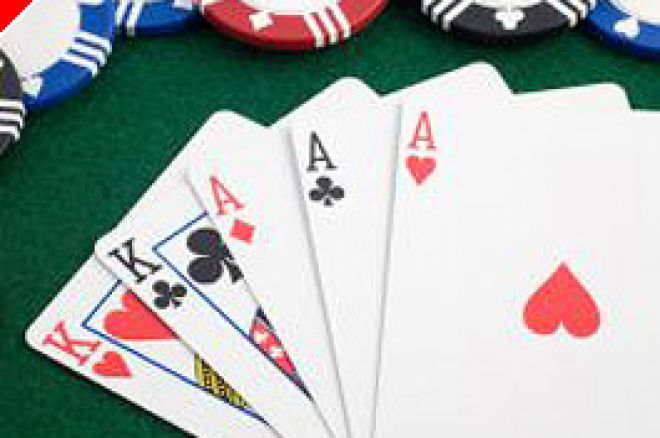 If you're a casual player planning a trip to Las Vegas in the next upcoming months, the WSOP season might be the best time of the year to come out. The thrill of watching WSOP events combined with the large number of games being hosted makes it an excellent time for the amateur poker player to visit, regardless of level. There are some important things, however, that you should take into consideration before you arrive.
Planning on trying for a bracelet? Be sure to pre-register early on the World Series website - worldseriesofpoker.com for your tournament of choice, especially if you are looking to enter a no-limit hold'em event. Many of these events have been sold out or have used alternates, and missing the first few levels could prove to be a huge disadvantage in a tournament, especially in the smaller buy-in events with low starting chips.
If you're looking to come out to Vegas during the World Series simply to catch a glimpse of the pros, you are definitely not alone! Tons of tourists and poker fans are flooding the Rio Convention Center with cameras and pens in hand. Numerous pros can be seen on a daily basis walking around the hallways, sitting at the cash games, or signing autographs on a daily basis. The professionals are in general very happy to sign autographs and taking pictures as long as you catch them when they are not busy.
The Rio Convention Center also contains several promotional booths set up by online poker companies, which can be entertaining for the casual fan. At the Full Tilt booth, for example, players can see World Series of Poker bracelets on display from the likes of Howard Lederer, Phil Ivey, Erik Seidel, and others. Doyle's Room features daily lectures on various poker topics given by famous lecturers such as Mike Caro and Todd Brunson. Other booths offer open bars, free food, and t-shirts or hats for those stopping by to take a peek. If you visit, be sure to check out the PokerNews booth, too, for the opportunity to meet some of the writers and staff that make this site run.
For both the recreational player and professionals, the period during the World Series is also a great time to visit because it is widely considered the easiest time of the year to win money in side games. The Rio boasts a huge area for side games with a very wide spread of both conventional and unusual tables. Games which are normally difficult to find during the year, such as Pineapple, Badugi, Chinese Poker, or mixed games like H.O.R.S.E or B.O.T, are spread on a near-daily basis at the Rio. Limit and No limit hold'em are, of course, also spread, with $4/8, $10/20, $20/40 and up limit tables and $2/5 blind, $5/10 blind, $10/20 blind and up no limit tables as available options. One downside to the Rio, however, is because of the amount of players, there are oftentimes long boards during peak hours for some of the more popular games.
Although Rio may have the most players during the World Series, there are definitely other options available along the strip for juicy side games. Bellagio and Mirage are known for hosting extremely soft low to middle-limit games while MGM Grand and The Palms are notorious for their $2/5 blind, $500 max buyin no limit hold'em tables.
If playing tournament poker is your forte but you don't have the bankroll to play in a World Series event, there are also a multitude of tournaments offered daily throughout Las Vegas. Bellagio is considered one of the hot spots for many players looking to play in more moderate priced tournaments. Many of the players who bust out early from WSOP events head down as well to play in these daily events, which begin at 2pm and cost $560 on Sunday-Thursday and $1,060 on Friday and Saturday. For those players looking to play in even smaller events, other tournaments for as low as $30 are available on the Strip too.
Regardless of your level of skill, if you are a fan of poker, Las Vegas is definitely worth a visit during the World Series of Poker. Great side games, the opportunity to watch some poker superstars play, and an electricity in the air make the trip well worthwhile.
Ed note: If you don't have the $10k to play with Doyle at the WSOP, sit down with him at Doyle's Room