WSOP Chip Counts (Selected) for Day Two 'A'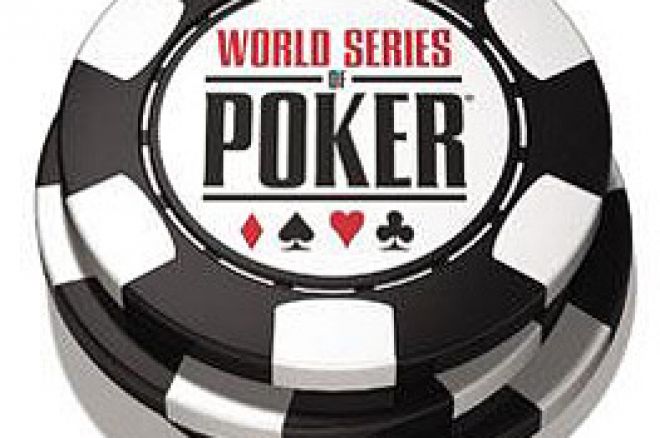 It has been very difficult to get accurate chip information for this WSOP Main Event, as the size of the field has overwhelmed most involved. Therefore, we present some selected chip counts for the players playing today. We're really sorry if your cousin, or brother is not on the list. We feel a list of 75 or so of the more notable names playing today will be more interesting to most than a list of 1,600 names that will make you dizzy while reading. Below are the top 10 chip leaders, with selected names.
Team PokerNews members are in bold.
Wesley Wilburn $122,200
Ken Jacobs $119,106
Paul McCeffrey $110,650
Johnny Kincaid $107,500
Joe Fuhriman $98,250
George Lopez $98,125
Alex Minilsow $94,350
Michael Erstling $94,075
Sean Le $94,050
Paul Kifsos $92,850
Mark Vos $85,375
Jeff Lisandro $85,025
David Chiu $78,225
Allen Cunningham $77,625
Julian Gardner $60,325
Patrick Poels $58,850
David Pham $57,850
Layne Flack $56,300
John Q. Hoang $53,650
Steve Day $53,550
Stan Goldstein $53,225
Scott Clements $47,825
Shirley Williams $46,225
An Tran $41,750
Billy Duarte $41,550
David Grey $40,850
Yun Hsiang Fan $40,450
Mickey Applemann $39,250
Tony Bloom $38,175
Prahlad Friedman $37,950
Joe Versaci $37,175
Jim Bechtel $36,700
David Williams $36,275
Men Ngugen $36,100
Kido Pham $35,100
Eric Froelich $35,025
Jeff Madsen $33,300
Casey Kastle $32,700
Aaron Bartley $32,525
Anna Benson $30,300
Can Hua $29,800
Hoyt Corkins $29,725
Huberto Brenes $29,175
Barry Greenstein $28,450
Jose Rosenkrantz $28,275
Allen Kessler $26,950
Andrew Black $26,775
Annie Duke $26,725
Padraig Parkinson $25,300
Chuck Thompson $25,275
Hieu "Tony" Ma $24,925
Adam Thompson $24,675
Ted Lawson $24,000
Mike Caro $22,925
Eric 'Rizen' Lynch $22,875
Devilfish Ulliott $22,700
Bill Baxter $21,875
Lee Markholt $20,575
David Sklansky $20,500
Chris 'Jesus' Ferguson $20,200
Tom Parker Bowles $19,600
Tex Barch $19,275
Randy Holland $19,275
Per Erik Loeff $18,950
Brandon Schaefer $18,800
Fran Rusnak $18,800
Daniel Alaei $17,725
Martin Feijo $17,400
Pamela Brunson $16,925
Noah Boeken $16,850
Phil Ivey $16,675
Joey Chang $16,375
Andrew Lindsay $15,350
Eugene Todd $15,100
Thor Hansen $15,100
Mason Malmuth $15,075
Mike O'Malley $14,975
Joseph Cordi $14,675
Scotty Nguyen $14,350
Testud Paul $14,250
Kristy Gazes $13,575
Doug "Rico" Carli $12,800
John Juanda $12,675
Bill Gazes $12,200
Vincenzo Moro $11,575
Dan Goldman $11,225
Asher Derei $10,250
Wendeen Eolis $10,100
Gabriel Thaler $9,025
Robert Feduniak $8,450
Brent Carter $8,250
Brian Haveson $8,000
Tony Cousineau $7,000
Berry Johnston $6,300
Juan Carlos Mortensen $6,100