Lightning Poker Signs With Shuffle Master; 'ePoker Table' Market War Looms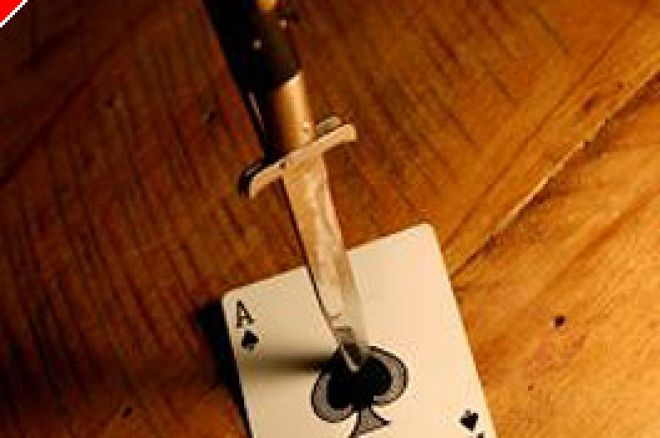 Shuffle Master, Inc., the company famous for card-shuffling machines in casinos worldwide, recently announced an exclusive distribution agreement with Lightning Poker, Inc. for promoting, marketing and servicing the Lightning Poker™ Gaming System. Lightning Poker's system is an electronic poker table that stands as a direct competitor to other electronic-table products now making inroads in casinos, including the PokerPro® tables offered by PokerTek, Inc.
The deal cements a relationship between Shuffle Master and Lightning Poker that has been in the works for some time, a relationship mentioned in the midst of a previous legal skirmish between Lightning Poker and PokerTek. Lightning Poker originally filed suit against PokerTek, alleging antitrust violations, unfair competition, trade slander and defamation. That matter came to a head when Lightning Poker claimed that PokerPro had falsely advised Lightning Poker's customers, reportedly stating that Lightning Poker's products infringed upon PokerTek's pending patents. However, when PokerPro issued a statement last month confirming that Lightning Poker's products did not infringe upon PokerTek's hoped-for patents, Lightning Poker dropped its action.
Lightning Poker's new electronic table system recently made its U.S. debut at New York's Turning Stone Casino, and Shuffle Master's endemic casino presence provides market access far beyond Lightning Poker's own capabilities. Shuffle Master's extensive line of mechanical playing aids includes single- and multi-deck shufflers, specialty shufflers designed for games such as Three Card Poker®, Let It Ride Bonus® and Mississippi Stud™, and a slew of utility products such as chip counters and sorters, drop boxes and deck authenticators.
Lighning Poker's entry into the field receives a much-needed boost with the deal. Given Shuffle Master's own market leverage, Lightning Poker has a chance to become a force in a market already including PokerPro and several newer competitors. By comparison, PokerPro has already made significant inroads in both the United States and abroad, with PokerTek tables now installed and running at California's Hollywood Park Casino, Oklahoma's WinStar Casino, Tampa's Seminole Hard Rock Casino and Hotel, and on board Carnival Cruise Lines ships, among other locations.
Shuffle Master's own lineup of electronic-gaming devices is itself complimented by the Lightning Poker Gaming System addition. Shuffle Master already sells and services electronic versions of many popular card games, marketed under brand names including Table Master™ (electronic blackjack and 'specialty' poker-themed games) and two systems which involve table games such as baccarat and roulette, Rapid Table Games® and Vegas Star®. Also, Shuffle Master still lists its own Ultimate Texas Hold'em® electronic table game in its upcoming offerings category, with its fate or compatibility with the new Lightning Poker marketing deal yet to be determined.