Opinion: Online Gaming: The Sky Isn't Falling….Yet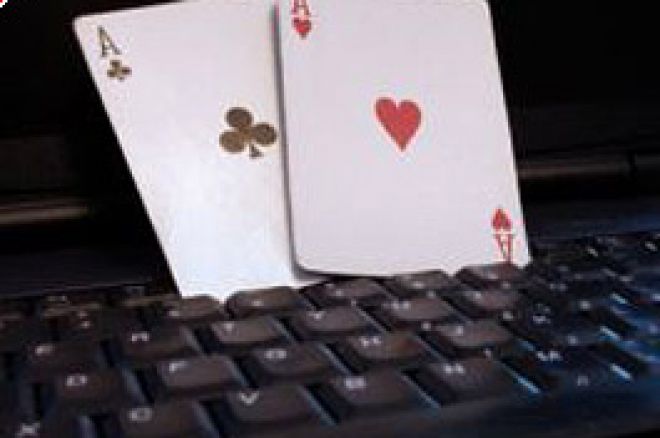 Yesterday's announcement by Neteller that it was withdrawing its online gaming funding services to US residents marked a critical disruption in the online gaming food chain. And it is likely that other funding companies will join suit, as Citadel has, rather than risk facing criminal charges from a zealous US Department of Justice. While there is a big dark cloud hanging over the online poker community this week, it is hardly the stuff that Chicken Little feared.
First and foremost, while UIGEA motivated, the charges brought against Neteller's former executives were not as a result of the UIGEA law. This is a classic case of enforcement of the 1961 Wire Act, which to date has only been able to be interpreted to make sports books illegal. Since 1998 when Janet Reno issued the first Wire Act charges against six offshore sports betting operations (two of which only solicited wagers over the internet), the internet has been interpreted as a relevant transmission for Wire Act related prosecution.
I guess it should be said that if you are an executive of an offshore online sports book, you're sky is falling. But then it's been falling since 1998. And if you run an offshore online funding operation that transmits money to and from offshore online sports books, I wouldn't vacation in the US any time soon.
But if you started a private offshore online funding company today and didn't allow any transmissions to sports book operations, it's far less probable that the US would come knocking at your door. Likewise, if you are an offshore online gaming operation that didn't offer sports wagering, federal prosecution is probably not in your foreseeable future. Obviously, the changing landscape of state law has to be negotiated, but 'sky falling' material on the federal front would take passage of a new law, or a vastly different interpretation of the Wire Act then currently exists. While both of those prospects are possible, it would take strong motivation and some heavy lifting from Congress and the courts to walk that path.
It was probably more than a coincidence that Reno's initial charges against online offshore sports books occurred just one week before the NCAA basketball tournament. And it is probably not a coincidence that in the case against the former Neteller executives, the transmission of money for bets on NFL football was used as the crucial evidence. As stated above, the Wire Act has only successfully been applied to sports books. But it shouldn't be a shocker that both the NCAA and NFL have been lobbying hard and fast for a long time to eradicate online sports betting; rightfully believing that a large amount of money riding on the outcome of a game is a recipe for a cheating scandal. And it is no secret that the NFL's lobbying effort was behind Frist's quarterback sneak relative to passage of the UIGEA.
I often hear about how poker is now a major sport. It has grown in popularity and has great mainstream appeal. But online poker is a virtual punter when compared to the NFL's steadfast lobbying clout. Unless we want to keep looking at the sky waiting for it to fall, the so far individual interests of the major players have to be put aside to address the collective industry's interests. New law could be enacted. Interpretation of the Wire Act could be expanded. And while the Poker Player's Alliance appears to be a well meaning group, their list of names and appealing rhetoric is hardly a wall of defense, let alone an independently viable offensive brigade.
We need to stop looking upward and start looking forward. We can wax poetic about skill vs. chance all day long, but for the long-term interest of the sport, poker needs a UIGEA carve-out. It will take a lot of influence (money and lobbying clout) and hard work to get there. The first step is a unified industry that can demonstrate that it is willing and able to be self-regulated and, ultimately, US regulated. A willingness to cough up taxes is also a given; it's hard to ask someone to throw their Congressional life on the line for an offshore company not paying its US dues. But most of all, the industry has to recognize that this is their problem, their responsibility, requiring their unified plan of action.
On a misguided hysteria-driven journey, Chicken Little's supportive and well meaning friends get eaten by Foxy Loxy. The moral of that story, and ours, is that hysteria isn't an action plan and we must defend against real, not imagined, risk.