Harrah's Confirms Revised WSOP Ad Policy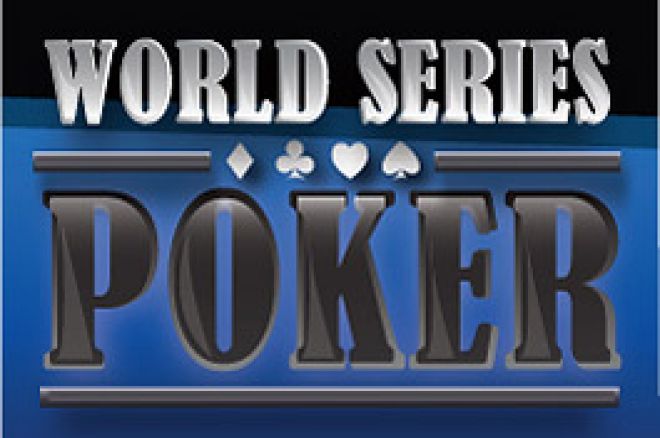 Harrah's confirmed that there will be changes to their 2007 WSOP advertising policies, reflecting the shift in the US legal landscape. Last week, poker forums foretold of a change, specifically as it related to dot.net companies affiliated with online gaming sites still providing access to US players. Further forum speculation suggested that the policy change would adversely affect a pending deal between Harrah's and a dot.net company for the rights to advertise on the felts at this year's WSOP.
When we contacted Gary Thompson, Director of the World Series of Poker Tournament Operations and Communications, he had the following comments relative to the recent Harrah's related forum fodder.
"As a gaming company licensed in more than a dozen jurisdictions in the United States and abroad, Harrah's must follow the guidance of federal law and state gaming regulations in conducting its business. In this regard, the 2007 World Series of Poker venue will not contain advertising from dot.com sties that allow access to US residents nor ads from dot.net sites affiliated with those entities. Harrah's position does not affect advertising that may or may not be carried out by media companies that cover the event, as they aren't subject to the same gaming-regulatory requirements as Harrah's. Nor does our position impact players. In fact, we expect to post the 2007 WSOP rules and registration procedures on worldseriesofpoker.com next week that will contain a new logo policy allowing players to wear apparel with dot.net logos as well as multiple and larger logos.
As far as the felts, I have seen blogs and forum threads speculating about who may or may not have sought advertising rights to the WSOP. Harrah's has a long-standing policy of not commenting on rumors or speculation. If we do enter into any business agreement with another company, we'll make a public announcement at the appropriate time."
As the number of online gaming companies allowing access to US players has appreciably dwindled since last year's WSOP, the impact of this policy is limited, if not understandable in light of the current US legal climate and regulatory framework. Noteworthy, however, is Harrah's enhanced logo policies that will afford players the opportunity to benefit from individual sponsorship and endorsement deals.