France Thwarts World Poker Tour's Grand Prix de Paris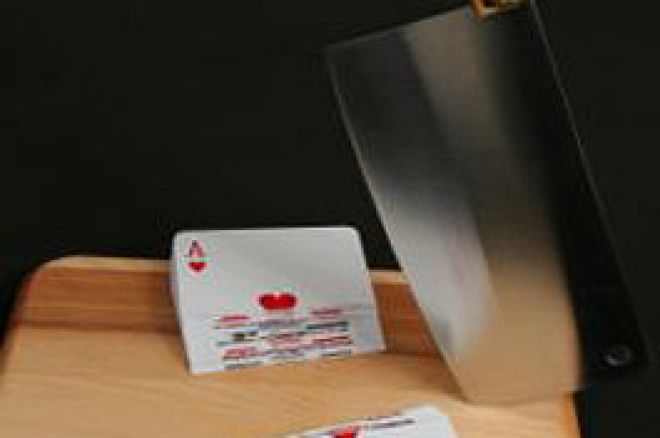 If you were planning to play the Grand Prix championship event at the Aviation Club de France on May 6th, they will still be holding it. If, however, you were hoping to make the WPT's televised final table, it looks like you are out of luck. The WPT officially announced today that they were unable to navigate France's increasingly difficult gaming regulations with enough lead time to commit to the taping. In their statement, the WPT reaffirmed its commitment to their Charter Member Casino., the Aviation Club, and hoped looked forward to resuming a WPT stop in France in the future.
France's reluctance toward televised poker is beginning to look like déjà vu all over again. Earlier this year, the European Poker Tour was forced to cancel its French Open in Deauville as a "direct result of a last minute intervention by the French authorities." The EPT and WPT have held very successful events in France in the past, but the government's actions relative to online gaming and poker have taken a decidedly negative turn since then.
It has been speculated that the EPT, sponsored by Poker Stars, and the WPT, which has its own online gaming site, ran afoul with France's restrictive online gaming laws that prohibit online gaming and advertising by any online gaming company other than their state monopolies, Francaise des Jeux and PMU. France has become more vehement in enforcing its online gaming laws. In September 2006, France arrested two executives of the online bookmaker Bwin. PartyGaming withdrew from the French market in February when news spread that French authorities were seeking an interview with 888's former chief executive. Last month, a French court fined Patrick Partouche 40,000 euros and his company, Group Partouche, 150,000 euros for violating France's laws relative to online gaming.
France has not won many friends in the poker space as of late, but it is their tiff with the European Union that most people are keeping their eye on. In a 2003 decision, now referred to as the Gambelli ruling, the ECJ affirmed that gambling was indeed a service that fell under the EU's articles to Freedom of Establishment and Freedom to Provide Services. Under the EU treaty, France must allow EU member states the same right to provide online gaming services as they allow their state owned monopolies. Following the Bwin arrests, the European Commission issued a formal letter to France, initiating infringement proceedings under Article 226 of the Treaty on European Union. But for now, there may be less poker in Paris this spring.