World Poker Tour Moves to GSN for Season Six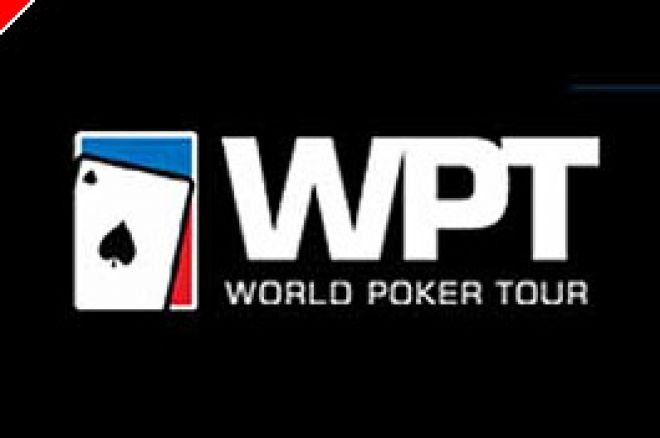 When World Poker Tour Enterprises, Inc. first teamed up with the Travel Channel in 2003 to air the first season of WPT events, they became part of the fuel that spurred poker's meteoric growth. But today, WPTE officially announced that their alliance with the Travel Channel has officially ended. In a SEC filing dated April 5, 2007, WPTE announced that the Travel Channel had not exercised its option for season six. But viewers will not be deprived of seeing the upcoming season as WPTE also announced that they had reached a deal with GSN for season six, which also includes an additional two season option.
During poker's boom years, the Travel Channel had been eager to exercise its WPT option, often beating the deadline. This year, however, sources speculated that the Travel Channel might pass as the March 10, 2007 exercise deadline was extended to April 1, 2007. Also complicating this year's time line was the recent acquisition of the Travel Channel by Cox Communications, announced March 29, 2007. With season six fast approaching and a more saturated poker television market, the WPT's leverage to ink a new deal was called into question. Today the question was answered as, according to the SEC filing, GSN agreed to pay $300,000 per episode for the upcoming season's twenty-three episodes. As part of the deal, GSN has also committed to spend at least $3,000,000 in marketing costs for each season.
While the per episode fee is somewhat lower than past years, it demonstrates that the WPT brand still commands a premium in a market that became populated with time buys and faced flagging online poker advertising revenue. Also, the deal, according to the SEC filing, has additional upside revenue potential for WPTE. Should GSN exercise their option after season six, they will pay a 5% increase per episode for each future season. WPTE also has the opportunity to augment their per episode fees with a bonus clause should they exceed pre-agreed to Nielsen ratings for the season.
It's an obvious fit for both companies; something that becomes even more obvious when listening to Steve Lipscomb, CEO of WPTE and Rich Cronin, President and CEO of GSN, enthusiastically discuss their alliance, as we did today. It is only then that you realize that this is less of a network deal and more about a partnership based on a shared vision and philosophy.
Lipscomb described their relationship as an "industry changing event," and affirmed that, together, GSN and WPTE were committed to "both foster and grow our community." He applauded the ability and care GSN demonstrated, introducing a quality and differentiated product like High Stakes Poker into a competitive market. As Lipscomb described it, GSN was not just a network that would air the WPT, they represented an environment where quality poker programming was both appreciated and nurtured.
Cronin, too, saw the alliance as a growth opportunity, describing the union as "a classic case of where 1+1 = 3." Since 2004, when GSN first ventured into casino programming, they have been actively seeking quality program partners to complement their space. To Cronin, GSN's deal with WPTE represents the "sweet spot; a premier franchise at the ideal moment."
The "sweet spot" for poker viewers is going to be Monday nights, when both High Stakes Poker and the WPT will air on GSN.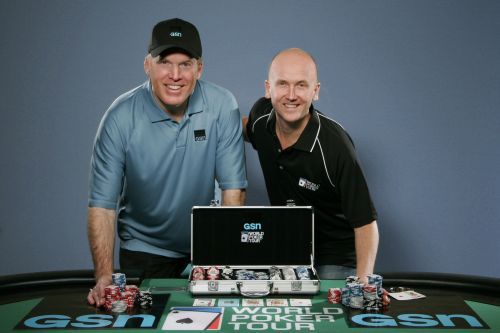 GSN CEO Rich Cronin and WPT Honcho Steve Lipscomb