Phil Hellmuth Breaks WSOP All-time Money Finishes Record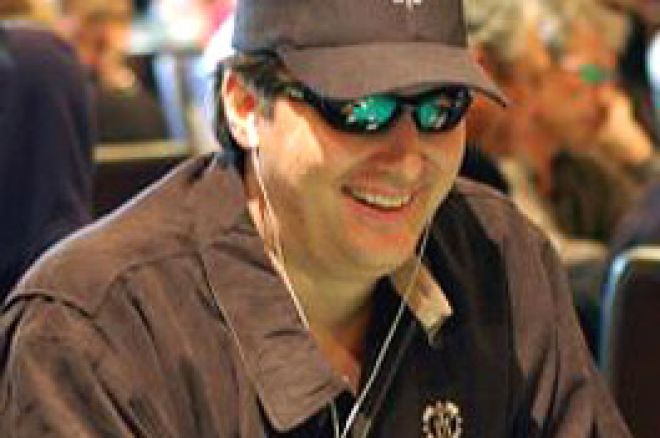 With his 104th place finish in event # 8, the $2,000 buy in No Limit Hold Em tournament, Phil Hellmuth has guaranteed himself yet another accolade to add to his stellar resume. By earning $3,901 for his finish, Phil has now cashed in a record-breaking 58 World Series of Poker events. Who owned the previous record of 57? None other than the self-proclaimed "best poker player in the world", Hellmuth.
Like him or not, Phil Hellmuth is one hell of a tournament poker player. While his reputation for table behavior is, well, less than stellar, his status as a poker icon and perennial winner is not arguable. Fans flock to get a glimpse of him in action and often root for his demise in hopes of witnessing one of his infamous tirades firsthand. His post-bad beat antics are often zany, uncalled for and a bit over the top, but one has to wonder, are they perhaps the least bit justified?
Consider his exit from Event 3 of the current WSOP. Phil got all of his money in before the flop with pocket kings and found himself in a preflop showdown against an unknown player who turned over jacks. The flop came
, vaulting his opponent into the lead, but also leaving Phil with 11 outs to catch back up (Phil had the King of hearts). At the sight of the case jack falling on the turn, Phil tossed his arms up into the air in utter disbelief, asking "is this how it's going to be all series?"
Sure, bad beats happen to everyone, and there is certainly cause to argue against unsportsmanlike conduct in poker, but when you get your money into the pot with the best hand as often as Phil does, you're going to take some beats.
Only seven days into the 2007 WSOP, there are hundreds of thousands of hands left to be played. How many money finishes will Phil get this year? With the expanded slate of events this year, could Phil get to 70 cashes? 65? One thing is for sure. The only number on Hellmuth's mind is the number 11. Phil is tied for most WSOP bracelets won (10) with Johnny Chan and Doyle Brunson, and you can bet he wants his next cash to include a World Series of Poker bracelet.