Palms to Host JCC Charity Poker Tournament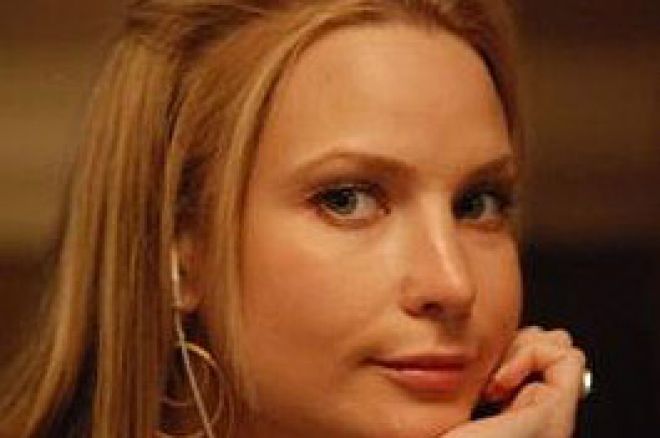 Eli Elezra, David Benyamine, Erica Schoenberg, Mike "The Mouth" Matusow and Evelyn Ng are just a few of the big names expected to convene in the Key West Room at the Palms Casino Resort in Las Vegas, NV on Sunday, August 12th, to take part in the Jewish Community Center's (JCC) Celebrity Poker Shootout. The tournament is open to the public and is offering a $10,000 seat at the 2008 World Series of Poker Main Event as its grand prize.
Proceeds from the event will be used to help fund construction of a facility that the JCC of Southern Nevada can call its own. The organization, which currently hosts over 500 programs throughout Southern Nevada, has spent the last 17 years operating from an undersized office-like outfit based in Las Vegas. "It's hard to believe that one of the fastest growing cities in America, with such a strong Jewish community base, doesn't have its own center," said Michael Eakman, event coordinator.
The JCC and its organizers have not let a lack of adequate facilities stand in their way of providing beneficial programs to members of the community. From preschoolers to adults, the JCC calendar offers something for everyone, with events ranging from summer camps to ballroom dancing classes. A new facility would enable the JCC to host most of their events on-site, rather than have to spend money on temporary rentals, as has been done in the past.
Sunday's festivities begin with a complimentary continental breakfast, to be served from 10:00 a.m. to noon. The tournament itself is schedule to begin at 11:00 a.m. and will last until approximately 6:00 p.m. Attendees can look forward to both live and silent auctions, a VIP reception area, trophies and prizes for top performers in the tournament, and, of course, the opportunity to mingle with celebrities. Renowned tournament director Matt Savage will serve as host for the affair.
The recommended donation of $450 will get you into the tournament, but there are donation packages available for all budgets. For more information about the JCC of Southern Nevada, or to register for the event, visit celebritypokerchampionships.com.