Poker Room Review: Sam's Town, Las Vegas, NV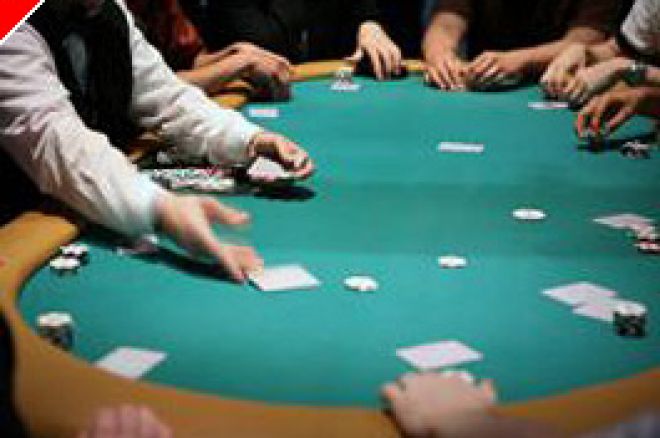 Imagine a crowded, noisy, cavernous, casino saloon from the 1890s. Then update it to the late 1980s—removing the swinging doors and the sawdust and replacing them with Formica, garish light fixtures, and wood paneling. Throw in great deals for players, a gruff, heart-of-gold attitude and you have Sam's Town, vintage 2007.
If you are looking for the luxurious, classy setting that appeals to the high rollers, this is the wrong place. Rather, Sam's Town is the casino that often wins the award for best casino among the Las Vegas locals. And for good reason. With excellent comps, frequent promotions, very inexpensive rooms and restaurant menus loaded with bargain specials, this is low-roller heaven.
The poker room fits in well with this general atmosphere. In July 2007 they had the monthly $6,000 freeroll for all players with at least 50 hours of play. They even threw in a golf shirt for the players, too. Nice, no? Players earn a $4.00 comp for three hours of play. It's not much, but it was enough to cover soup, salad, chips and a drink from the nearby snack bar menu. There was even a discount for poker players.
There are lots of low-limit tournaments as well. You should call ahead to check on the specifics, but when I was there they had two a day, one at 7PM and the second at 11PM. They were each $45 buy-in no-limit hold'em affairs with $20 rebuys. There were also some bigger tourneys on the weekends.
The room doesn't exist just to benefit players, of course. They have a typical rake. It's 10% up to a maximum of $4.00, taken out in $.50 increments. They also have a high-hand jackpot funded with an extra dollar taken out of each pot. The amounts you win when you hit a high hand depend on how recently the specific hand was hit. But you can get a few hundred dollars if you are dealt quads or a straight flush.
Sam's Town has a few other things to recommend it. First of all, according to the poker room manager whom I spoke to, this was where the idea for the World Poker Tour began. As this manager tells the tale, Doyle Brunson and Lyle Berman used to play "sky high" in the back. During one of their mammoth sessions, they hatched the idea for having a televised poker tournament circuit. And the rest, they say, is history
Who knows if the story is real or apocryphal. But it's kind of neat to think of these two poker giants playing for huge stakes in this small room (only nine tables), as they hatched the idea for the most successful poker promotion in history.
When I was at Sam's Town during the 2007 World Series in June and July, there were not even faint glimmers of any big game. There was, however, one of the only stud games left in Las Vegas; a rocky $1/5 spread-limit game where I managed to squeeze out thirty-six quarters of profit from the tight-fisted regulars. The game is structured at least marginally better than the no-ante $1 to $3 game that sometimes goes off at the El Cortez. This game at least had a $.25 ante. But players were painfully tight. I raised twice to the full $6.00 on third street only to have everyone fold. Still, it was stud so I'm not complaining.
The biggest game they had was $4/8 limit hold'em. I played in it for about an hour and won $80. The players were about 60% locals, according to the dealer and a brief survey of the players. The tourists were a mix of retirees and older blue-collar workers having some fun. There were no serious poker players or young hot shots hitting Sam's Town for a big score. The players tended to be tight and completely straightforward. I was lucky to manage a small profit for my session. I'd gladly play here again, not for the action but for the pleasant, down-to-earth surroundings.
Sam's Town Hotel and Gambling Hall
5111 Boulder Highway
Las Vegas, NV 89122
702-456-7777