The Year in Poker: March, 2007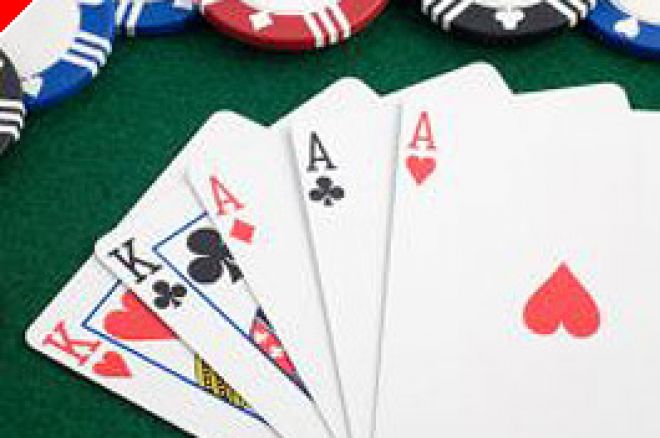 The poker world rebounded in March from a tough February when several negative or downbeat news stories broke. Equilibrium was soon reached, however, and as spring neared, brighter stories began to appear. The month also saw an increase in poker action itself, both online and and live, the start of a slow building up to the frenzy of the summer months. Here's a sampling of what March brought our way:
WTO Issues Ruling Against U.S. in Antiguan Dispute — The U.S. did everything in its power to circumvent the World Trade Organization claim brought against it by the island nation of of Antigua and Barbuda — something that continues to this day. In March, though, an important milestone was reached. As the month drew to a close, the WTO issued a 51-page report stating that U.S. claims that it had come into compliance with its international trade responsibilities in regards to online gaming were false, and that a final judgment was thereby awarded to Antigua in the matter. Still other developments would take case in the WTO trade war over the coming months.
D'Amato Named as PPA Chairman — Former New York Senator Alfonse D'Amato's naming as Chairman of the Poker Players Alliance, a grass-roots lobbying group working on behalf of the game, was rumored for several weeks before it was officially announced on March 4th. D'Amato, a long-time poker player himself, quickly set to work making himself an important part of the political 'face' of poker on the Washington, D.C. scene. The naming of D'Amato, quickly dubbed the 'First Senator of Poker,' also helped boost the PPA's membership drive, which was at about 160,000 at the time of his appointmen but was expected to top 850,000 by year's end.
Herschler Captures L.A. Poker Classic — One of the biggest spring poker events is the L.A. Poker Classic, which runs for several weeks throughout February and into early March. 791 players competed in the championship event, and an unknown South African, Eric Herschler, walked away with the $2,429,970 first prize. Herschler was up against a formidable final table, including eventual runner-up J.C. Tran. Paul Wasicka finished in fourth and Chau Giang claimed fifth.
NETeller Announces Funds-Distribution Plan — Problems surrounding leading online-payment processor NETeller kept the embattled company at the top of the headlines early in the year. Following the arrests of NETeller co-founders Stephen Lawrence and John David Lefebvre in January, it came to light that between $55 and $60 million in electronic transfers had been seized by U.S. authorities and an additional $90 million or so was frozen in NETeller's offshore accounts, unable to be transferred to intermediary services who had themselves been locked down by the U.S. NETeller entered into negotiations with the U.S. concerning repatriation of the funds, and while an agreement in principle was reached in March, it would be several more months before players were reunited with their money.
Stars Increases Sunday Million Guarantee in Anniversary — The Sunday Million at PokerStars has been the largest regularly running online tournament since PartyPoker exited the U.S. market shortly after passage of the UIGEA. Stars' Sunday Million rarely fails to top its million-dollar guarantee, but as part of Stars' anniversary of the event in March, it bumped the tourney's guarantee to $1.5 million. The actual purse swelled far beyond that, with a total of $2,101,600 up for grabs when entries were closed. It was easily the largest Sunday Million in Stars history. A five-way chop saw each of the fortunate survivors walk away with over a hundred grand. 'Zeddor' was the official winner of the event after the chop, collecting $131,972, while 'nickym998' walked away with the most money, some $160,950.
Harrah's, Bluff Announce WSOP Media Pact — Media deals to serve as primary outlets for major poker events were one of the year's new developments, causing a shift in the way major poker events are reported. In late March, Harrah's announced that it had reached a four-year agreement with Bluff Media for most non-TV coverage of the World Series of Poker, designating Bluff as the "WSOP official digital publisher and radio partner, covering the WSOP, WSOP Circuit, WSOP Europe, and other WSOP events." Bluff soon added PokerNews' experienced staff to the process, with global coverage of WSOP events continuing to the present day.