The Year in Poker: October, 2007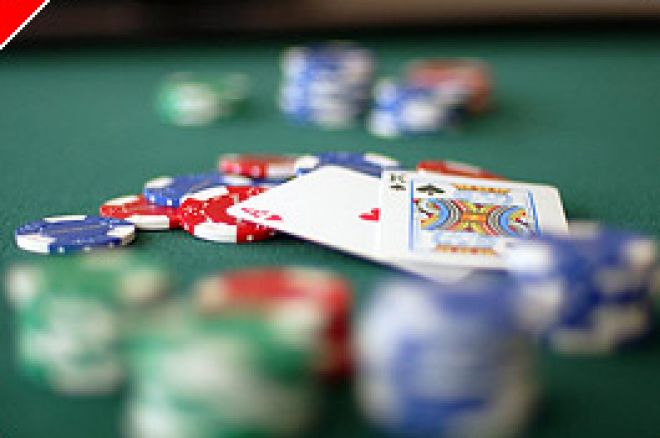 October was one of the most diverse months of 2007 when it came to important stories in poker. Major tourneys spanned the globe, a prominent online room made its return to the U.S. market, legislative and legal news made regular appearances and even a couple of unusual scandals offered gripping reads. At times the news was sensational, and it was always interesting. Here's the most important of what October had to offer:
Absolute Poker 'Security Breach' Acknowledged — An interesting chapter in online poker history unfolded when amateur sleuthing by a dedicated group of high-stakes online players detected a severe statistical anomaly at Absolute Poker, suggesting that something was amiss both in those games and in a curious tournament that ran on the site. Faced with a growing public outcry, Absolute investigated and eventually confirmed that a "high-ranking consultant" with access to critical components of the site's software had arranged a technical means to view competitors' hole cards, and had illegally collected at least several hundred thousand dollars from customers' accounts through unfair play. Once the situation was uncovered, Absolute began the process of repaying the money taken illegitimately, as an audit of the site's software and internal processes was ordered.
Julian Thew Wins in Baden — English poker pro Julian Thew promised his wife they'd be wealthy by his 40th birthday, but he waited as long as possible to make it happen. The 39-year-old Thew took down the PokerStars.net European Poker Tour stop in Baden, Austria, topping a 282-player field to win a first prize of €670,800, or over $1.3 million in U.S. currency. Thew reeled in early leader Vladimir Poleshchuk halfway through the final table and held off Denes Kalo and Poleshchuk for the win. Kalo pocketed €375,000 for his second-place effort and Poleshchuk's strong run netted him €225,000 for third.
Doyle's Room Returns to U.S. — Doyle's Room, the namesake site of American poker legend and 10-time WSOP bracelet winner Doyle Brunson found itself in a difficult position early in the year, when its software provider announced that it was exiting the U.S. market. With not even lead time to fully develop its own software platform, Doyle's Room was left with no choice but to exit the U.S. scene as well, selling its U.S. customer base to Full Tilt. However, Doyle's Room made its return to the U.S. in October, with those accounts that had been transferred to Full Tilt now reopened for their customers' convenience on the new Doyle's Room site, now migrated to the Microgaming Network and available to U.S. players in 39 states.
'ka$ino' Awarded WCOOP Main Event Title — The final event in the PokerStars World Championship of Online Poker had a most curious outcome, with a two-week investigation by the site and the eventual disqualification of the original first-place finisher for reasons never officially released. This meant that the initial runner-up, 'ka$ino', became the champion of the event, collecting a huge $1.378 million payday that was the largest of the year in the online world. Other players saw a similar bump up in prize money due to the first winner's disqualification, including Vanessa 'LadyMaverick' Rousso, who received an extra $250,000 and became the official runner-up, and Josh 'nitbuster' Arieh, who finished an adjusted fifth in the event.
Richard Lee Charged, Accepts Deal in Bookmaking Case — A story that took over a year to unfold was the saga of bookmaking charges brought against 2006 WSOP Main Event final tablist Richard Lee. Lee, a San Antonio resident, has his home raided only weeks after his sixth-place finish at the Rio, as San Antonio investigators alleged that he was the leader of a bookmaking operation that operated both throughout the San Antonio area an online. After a year of investigation, Lee was finally charged in the case, and accepted a plea deal that cost him most of his net worth --- allegedly the fruit of his bookmaking labors, according to authorities --- roughly $2.2 million in assets, all told. Other people charged in the investigation reached similar plea deals.
Travis Rice Conquers Aruba — One of the most popular tournaments not affiliated with a major tour is the UltimateBet Aruba Poker Classic, which drew a strong 546-player field to the island paradise for 2007's version of poker fun-'n'-sun. Aruba's 18-year-old age limit also made it a big draw for international and online players not yet eligible to play in many American 21-and-older events. The winner here was Travis 'TravestyFund' Rice, who collected $800,000 in the biggest win of his career. The traditional outdoor final brought its own entertaining moments, lasting until Rice finished off runner-up James Mordue ($478,405) for the victory.
Dory Zayner Takes Inaugural PokerNews Cup Main Event — The first-ever PokerNews Cup took place in Melbourne, Australia, during October, drawing a deep, international pool of experienced stars and online qualifiers taking a shot at the big time. While one of the highlights was PokerNews.com's own Editor-in-Chief, John Caldwell, winning a preliminary event, the biggest story out of Melbourne was the win in the main event by young Dory Zayner, who held off the more experienced Kenny Ng and 426 others to capture the PNC Main Event title and AU $300,000 in winnings. Ng took home AU $203,700 as the runner-up, as the Main Event alone distributed over $1.2 million in prize money.
U.S. Releases Proposed UIGEA Regulations — Implementation of the United States' onerous Unlawful Internet Gambling Enforcement Act will eventually fall to two federal agencies, the Federal Reserve and the Department of Treasury. On October 1st, after months of work, the two agencies released its proposed regulations for enforcement and implementation of the act, thus kicking off a period where public comment on the proposed rules was accepted. The UIGEA's workability was immediately called into question after examination of some of the entries in the proposed regulations, even as legal challenges to the law's ultimate enforcement remained in progress elsewhere in the American legal system.