WSOP-C Rincon, Day 2: Sabat Leads as Watkinson, Smith Make Final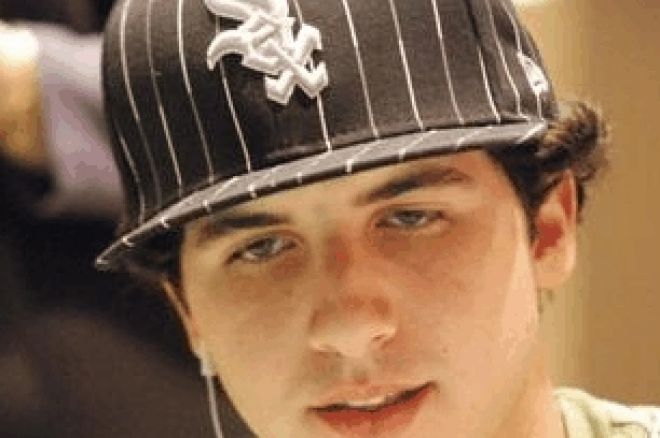 The second day of the World Series of Poker Circuit Main Event at Harrah's Rincon Resort kicked off with 27 players remaining. In a short session, 18 players were eliminated within less than six hours of play to set the final table, with some big names sitting behind deep stacks as the day wound down. Kenny Bedoya started Day 2 with the lead and finished it in second behind Edward Sabat, joined at the final table by tournament poker superstars Lee Watkinson and Gavin Smith.
With only 27 players starting the day and 18 places paying, it didn't take long for the money bubble to burst. Tom West was the unlucky 19th-place finisher when he ran 8♥8♦ into Evan Schwartz's A♦A♠. No eight came on the board for West, and he was eliminated on the bubble.
Pete de Best was the first to fall after the redraw for the final two tables, moving all in from the button on a steal attempt with K♣7♣. Scott Reese called from the big blind with A♦9♥, which held up to bust de Best in 18th ($8,482) on a board of 8♣10♠J♠3♦6♦. Peter Neff ran K♥J♠ into Sang Hwang's K♠K♦, and went home in 17th ($8,482) when he got no help from the board. Next, Vanessa Rousso shoved her short stack in with J♠7♦, and found one caller in Scott Reese with A♦Q♦. The flop of Q♣9♣5♠ left Rousso drawing thin, and the turn and river came down 9♠8♥ to send Rousso to the rail in 16th ($8,482).
Evan Schwartz caught a fortunate river to bust Matthew Hyman in 15th ($9,895) despite getting the chips in ahead. Hyman re-raised all in preflop with A♣Q♦, and Schwartz called with A♥K♠. The Q♥J♣4♠ flop gave the lead to Heyman, but the 10♣ on the river made Schwartz' straight and sent Heyman to the rail. Michael Dolan was next to fall when he called Michael Pickett's all in with Q♦J♦, only to see Pickett table A♣Q♥. The board ran out 7♥9♠3♦9♣K♠, and Dolan was eliminated in 14th ($9,895).
Sang Hwang was eliminated in 13th place ($9,895) when he pushed all in with A♠6♦. Damien Oborne made the call from the big blind with 10♠9♠, and picked up a straight draw on the flop of 8♥J♥2♠. The 10♥ on the turn gave him a pair, and the 5♣ on the river sealed Hwang's fate. Next, Watkinson won a coin flip with A♣Q♥ against Doug Caillier's J♣J♦ to bust Caillier in 12th place ($11,309). Watkinson picked up a queen on the river when the board ran out 8♦5♣5♠K♣Q♦ to give him a higher two pair and the knockout.
Schwartz departed after getting the chips in good preflop against David Peters, with A♦J♥ against Peters' J♠10♣. The flop of 10♠4♣J♦ left Schwartz drawing to three outs, and when the turn and river came down Q♦2♠, he was eliminated in 11th place ($11,309).
It only took a few hands after the final-table redraw for Reese to bust, courtesy of Edward Sabat. Sabat opened for a raise, and Reese made the call to see a flop of 6♣Q♠Q♦. Sabat check-raised Reese, who re-raised. Sabat moved all in and Reese insta-called with A♠Q♥ for trips, top kicker, but he was drawing thin against Sabat's flopped full house with 6♠6♥. The turn and river came down J♠4♣ to send Reese home in 10th place ($11,309) and set the final table.
Sabat took the chip lead out of Day 2, with the seating assignments and chip stacks beginning today's final as follows:
Seat 1: Gavin Smith - 197,500
Seat 2: David Peters - 442,000
Seat 3: Damien Oborne - 124,000
Seat 4: Jon Eaton - 75,000
Seat 5: Kenny Bedoya - 701,500
Seat 6: Michael Pickett - 121,000
Seat 7: Edward Sabat - 854,000
Seat 8: Cristian Avendano - 96,500
Seat 9: Lee Watkinson - 337,000
Action begins at 2pm PT with live reporting available here at PokerNews.com.