College Poker Life: Iowa State University, Ames, IA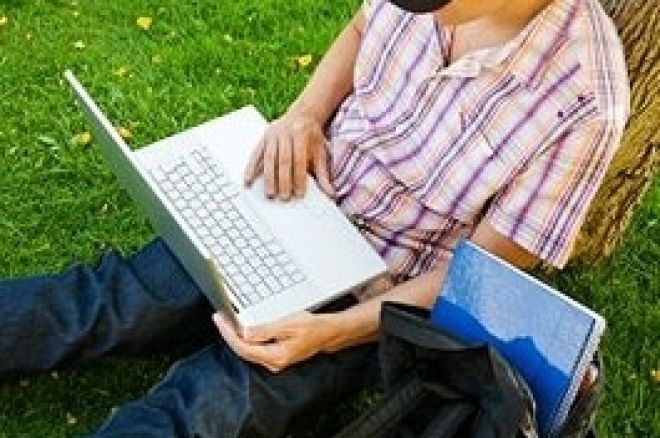 Another school year nears its close at Iowa State University and student poker players there have seen quite an incredible year of poker. As summer break nears, campus poker action for students at ISU might end, but other poker opportunities remain plentiful.
Students living on the ISU campus were able to enjoy several free tournaments this year, including some hosted by campus dormitories and apartments. Frederiksen, a residence housing center, was among those that hosted a recent Texas Hold'em freeroll event. The event was only open to residents of Freddy's, as it's known, with prizes going to top finishers. Students living in some of the Richardson Court dorms (mainly Birch, Roberts and Welch) were also able to participate in sponsored freerolls, with $250 worth of prizes going to the top seven players.
Taking place last semester for the seventh straight year was ISU's annual intramural hold'em tournament. The campus-sponsored event had over 150 players this year, which was actually down from prior years. The event started back in 2003, when interest from students who enjoyed films such as Rounders and live play via ESPN, sparked much debate about having a competition on campus. The first tournament saw a field of 220 players, with poker's popularity helping to build the field over the years. Players who participated last semester were competing for collective school t-shirts, which were only available by winning an intramural event.
For students who were more interested in padding their bankroll plenty of options besides freerolls this year, the ISU vicinity offered cash games and tournaments, taking place off and on campus. Several dormitories were home to small-stakes action, with larger stakes being found a short drive across campus. Whatever type of game one looked for could be found. True, most of these options wouldn't help pay tuition for the year, but they were certainly good for getting together with friends, having a few drinks, and practicing one's skills while still managing to build a bankroll.
The state of Iowa is also no stranger to casinos, as it boasts twenty Indian and riverboat casinos. Though there are plenty of casinos to choose from, ISU lies in the center of Iowa and is a comfortable neighbor with the Prairie Meadows Racetrack and Casino. Prairie Meadows is only a 40-mile drive from campus and offers 11 poker tables, spreading Hold'em, Omaha, and seven-card stud across its felts at any given time. For students who'd rather sharpen their tournament skills, Prairie Meadows also offers regular events on Sundays, Tuesdays, and Thursdays. The Tuesday night event is fantastic for students with a small bankroll, with a $30 buy-in for 1,500 in starting chips. The big tournament for the week is the Thursday event, which has a $115 buy-in for 2,500 and is ideal for any student who thinks they're good enough to take on some of the best players Iowa has to offer. As with most casinos, though, Prairie Meadows has a strict 21 and over age rule, which will prohibit most underclassmen from playing.
Iowa also happens to be home to three different casinos on the Heartland Poker Tour, making it the second most visited state by the HPT. Students who are 21 or older and are interested should check out the HPT's website for listings, which is found at heartlandpokerleague.com. The Iowa casinos currently taking part in the HPT include Diamond Jo Casino, Dubuque Greyhound Park and Casino, and Meskwaki Bingo and Casino. Though each of these locations is a bit of a drive from campus, the HPT is certainly a fun experience to try.
With so many great opportunities for student poker players at Iowa State University this year, it will be quite a long summer break for those individuals excited about getting back to campus in the fall.