PokerTek Obtains $3 Million in Loans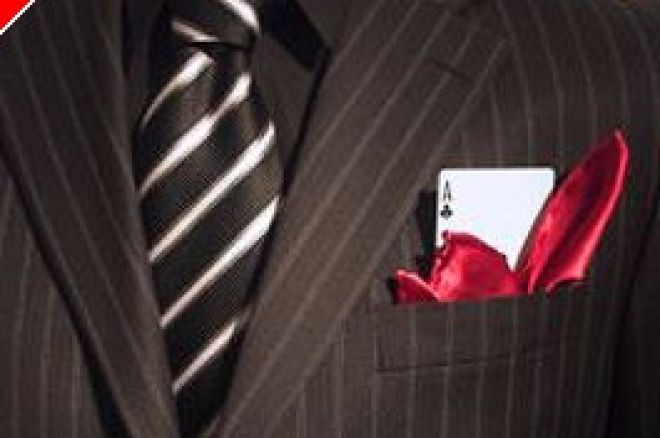 PokerTek, Inc., licensor of automated poker tables, announced a needed infusion of cash this week. PokerTek's filing with the Securities and Exchange Commission disclosed taking out a $1 million loan from UBS in exchange for a lien against PokerTek's holdings of auction rate securities. PokerTek also entered into an agreement with Board of Directors members Lyle A. Berman, James T. Crawford III, Lee Arthur Lomax and Gehrig H. "Lou" White for a $2 million loan. The loan was issued at an interest rate of 13% and collateralized by security interest in PokerPro tables with all principal and accrued interest payable on March 24, 2010. The agreement also leaves open the possibility for an additional $1 million loan.
PokerTek was already facing some cash flow problems. At the end of 2007, PokerTek had $7.2 million in current assets on its balance sheet, but PokerTek was burning through a little more than $3 million a quarter. Even with improving performance, as indicated by their last earnings report, PokerTek would need to secure more funding in 2008. In the wake of the US credit crisis, PokerTek's cash concerns became more urgent.
At the end of 2007, $6 million of PokerTek's current assets were invested in auction rate securities. While they have since reduced their position, they still have $3.9 million tied up in these now troubled holdings. While these assets are usually liquid and highly rated, the credit woes in the US have made it all but impossible to sell these investments. PokerTek's auction rate securities have experienced failed auctions during early 2008, meaning that they have not been able to liquidate their investments in the ordinary course of monthly auctions. On March 31st, PokerTek is officially reclassifying their auction rate securities as non-current assets.
Although in a far healthier cash position, World Poker Tour Enterprises is also facing similar balance sheet issues. In its recent SEC filing, WPTE reported that it might be put in the position to reclassify $12.4 million of their reported $31 million in current assets because they were invested in similar liquidity-challenged auction rate securities.
In related news, Massachusetts securities regulator William Galvin announced today that his office was soliciting information from three large investment houses in a continuing investigation into the $330 billion auction-rate securities market. Galvin issued subpoenas to UBS, Merrill Lynch, and Bank of America to determine whether they told investors about the potential risks of these investments, which have been virtually frozen since February.