College Poker Life: University of Notre Dame, West Bend, IN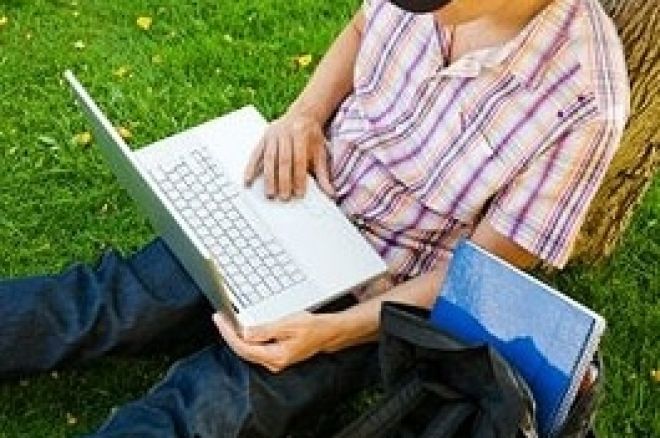 Classes come to a close this week for students at the University of Notre Dame, with finals just around the corner. Summer break is just a week away, leaving most poker games taking place around campus dried up for the year. But Notre Dame students have had an abundance of poker events around campus this year, satisfying any college poker player.
Student poker players attending Notre Dame have been able to find many games, on and off campus, to their liking. Whether it was one of the many school-sponsored events or just a local ring game, players looking to go "all in" had plenty of opportunities this year to do so.
For poker players who were interested in getting off campus to play, and were looking for a great atmosphere in which to do so, the Legends Night Club of Notre Dame certainly delivered. Legends is a restaurant/bar/nightclub organized by both the Student Activities Office and ND Food Services. Legends features a great restaurant and pub, offers up a great student nightclub, and most importantly, is home to a monthly poker league. Players were able to get in on the action every third Thursday, with a tournament start time of 11pm or midnight, depending on the date. The league was free to all students of Notre Dame, Saint Mary's, and Holy Cross, with league seats being limited to the first 100 entrants. This league ran on a point system, with only the final eight players of the night earning league points. The Legends of Notre Dame went all out for the top eight league players, with the top league scorer receiving a $200 Visa gift card, a $150 card to second, and a $100 card to third. Fourth place took home a very posh 400-piece poker chip set, with the remaining top scorers receiving gift cards to places perfect for students, such as Best Buy, Outback Steakhouse and iTunes. The structure and organization of these events couldn't have been better, offering students the perfect way to spend a late Thursday evening.
Students interested in playing in free poker tournaments last semester also were able to complete in an event sponsored by the Junior Class Council. The free poker tournament took place on November 29th, in the Knights of Columbus building, and was open to any Notre Dame student. Though the prizes weren't as expensive as with the Legends series, the first-place finisher did walk away with a very impressive iPod Touch, making the event certainly worth checking out.
Many dormitories and fraternities around campus also took part in hosting poker nights and tournaments this year, giving students plenty of venues to win great prizes, build small bankrolls, and meet several new people and players. While the Junior Class Council helped sponsor an event last semester, dorms such as Morrissey Manor also offered up a great poker night to its residents. Students interested in taking part in such events should keep an eye on next year's event calendars.
There were many cash games on and off the campus as well, for those who prefer that to free school-sponsored events. While it was possible to find a nice, cheap dorm game almost any night of the week on campus, students looking to pay off school loans found themselves at the table of regular $1/2 games, held off campus. These games were home to some of the better Notre Dame poker players, with hardly any beginners in the mix.
Poker players at Notre Dame all have plenty of casino options available, including five stellar casinos all within an hour's drive from campus. Among these is Resorts Casino in East Chicago, IN. Resorts can be reached in under an hour and is home to 16 poker tables. The casino has daily seven-card stud games running, ranging from low stake to high, as well as daily $1/2 and $5/10 Nl Hold Em Games. On an occasional Monday and Tuesday, the casino will run an evening pot-limit Omaha game, but students with a smaller bankroll may want to steer clear of this event. Though there are lots of casinos near campus, Resorts is a great spot for students, as they offer just about any poker game. Bigger casinos may be found close to campus, but Resorts is ideal for any student poker player.
Notre Dame may be finishing up its year, but students have lots to look forward to in the fall, as many of these events are expected to continue again next year. Whether it's a school-sponsored freeroll, or a nearby cash game, the University of Notre Dame campus continues to be a hot spot for any student poker player.