College Poker Life: Washington State University, Pullman, WA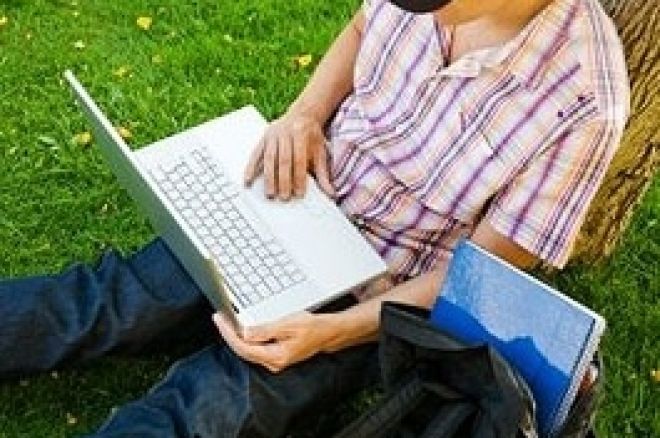 Student poker players attending Washington State University have witnessed a roller coaster of a ride when it comes to poker. Though the state has 23 casinos, and Washington's state law specifically allows poker to be played, students saw a crash of poker options once the state equated playing poker online to sex offenses. The state's 2006 law targeting online poker players made it a Class C felony to play online. Many players thought the law went too far when legislation was passed which would have made it illegal to even "discuss", by writing or blogging, online poker. WSU student poker players don't need too concerned about the law, though, as they still have plenty of poker options around the state.
While some students may not mind taking their chances at being caught playing poker online, the school offers up plenty of alternatives for those that don't. For students who enjoy the game of poker but are hesitant to risk any substantial money over it, many of the dorms within the WSU system offer up poker tournaments for residents. Most recently, Stimson held a tournament this semester for its residents which included $550 worth of prizes. Some dorm tournaments have helped to raise money for local charities, including one back in January which also held practice sessions in the Student Commons for players in the weeks prior to the event.
Casino nights featuring live poker play have also been popular among WSU organizations. Several groups sponsor a casino night once per semester, so for players who can't get enough freeroll action, make sure to check school event calendars. Students will also want to keep an eye on the Associated Students of Washington State University Vancouver (ASWSUV) website for upcoming poker events.
Since home poker games are legally allowed within the state, as long as "professional gambling" (defined as taking a rake) doesn't take place, many students will find it quite easy to find a game to their liking. Whether they're looking for a social, low-stakes experience or would prefer the stakes a bit higher, students at WSU won't have to look too hard to find the right game, on or off campus.
With the abundance of poker within Washington, students have many poker rooms available, two of which are within a few miles of the WSU campus. These rooms aren't large by national standards but still serve as a great place to sharpen skills. The first place students will want to head is the Zeppoz Casino, which is less than ten minutes from the campus. The poker room there only houses two tables, but for student poker players looking for great limit action, this is the place to be. Zeppoz also holds tournaments Wednesday through Sunday, with buy-ins ranging from $10 to $20, with the $10 buy-in events having $10 re-buys and add-ons. Each tournament starts at 4pm, a prime time for students just finishing up class for the day. Next up is the Lancer Lanes and Card Room, a quick hour's drive from the WSU campus. Lancer, like Zeppoz, also has a two-table poker room and holds regular tournaments. Both of these casinos may only offer a couple tables, but for students looking to get off campus and enjoy casino action close to home, they're as good as it gets.
The abundance of poker choices for students attending Washington State University certainly makes up for online poker's endangered status within the state. Though many poker enthusiasts don't mind taking the gamble of being caught online, the school-sponsored events and nearby cardrooms give students the opportunity of not having to take the risk. While efforts remain underway to overthrow the 2006 law, WSU students still have a wide choice of live poker games.