B&M Casinos Come Up Short in First Quarter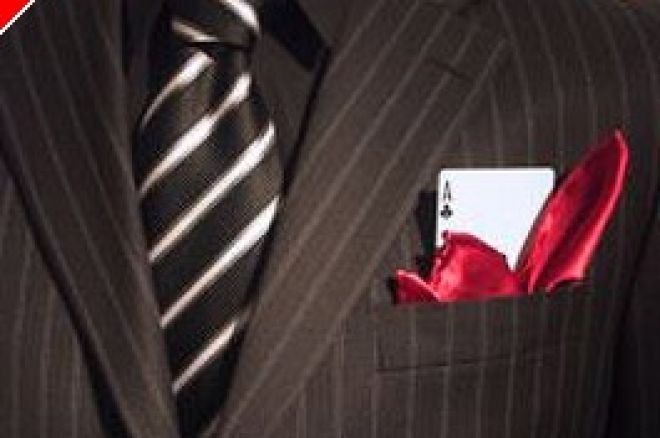 The general rule of thumb is that vices do comparatively well during economic downturns, but that appears not to be the case for brick-and-mortar casinos in the first quarter of 2008. From Tropicana's bankruptcy filing to MGM Mirage's profit decline, it was hard to find a bright spot in the traditionally immune casino and gambling sector.
To be fair, Tropicana's die was probably cast prior to the current slowdown in the U.S. economy. In January 2007, Tropicana paid $2.1 billion in cash to buy out competitor Aztar. In hindsight, Tropicana paid top dollar and leveraged themselves at a time when credit markets were tight and would only get tighter. In December 2007, the New Jersey Casino Control Commission denied the licensing renewal for the Tropicana's Atlantic City property, citing the company's poor regulatory compliance track record. With reduced cash flow and unable to secure additional financing or refinance their debt, Tropicana Entertainment filed for protection from creditors under Chapter 11 earlier this month.
The prospect that MGM Mirage was going to post a rosy first-quarter profit picture waned when the company fired 400 mid-level managers in April as part of a $75 million cost-cutting move. Unlike Tropicana, however, MGM's issues appeared to be directly related to the slowing economy. "We were able to see the signs of trouble on the economic horizon last August," said MGM spokesman Alan Feldman said. "The economy was beginning to worsen and clearly was not going to get better in the immediate term. Instead of four days, people stay for three. Instead of a five-star experience, they are going for four stars. Instead of two shows, they're going to one. There certainly is the possibility that there are people who are also making a decision to gamble less."
Before MGM posted its earnings, many other casino companies had already weighed in with disappointing news. Trump Entertainment's losses widened in the first quarter. Ameristar Casinos, which reported a gain in the first quarter of 2007, came up $60.9 million short in the first quarter of 2008, primarily driven by a large writedown on the value of a casino it bought last year in Indiana, and the citing of a slowing U.S. economy. Wynn Resorts saw its profits drop by 20%. Las Vegas Sands lost $11.8 million on the quarter, after posting a gain of $90.9 million just a year ago. And Boyd Gaming lost $32.6 million this quarter, compared to the $217.9 million profit they raked in last year.
MGM Mirage Chairman and CEO Terry Lanni started the company's first-quarter earnings conference call by saying, "The first quarter was obviously challenging. It was clearly impacted by the economy. It's relatively difficult for us to forecast trends into the next few quarters, but so far in the second quarter we are seeing much of the same as it relates to customer volumes and our job is to manage within the context to maximize profitability in what will surely be a rather challenging year."
MGM went on to announce a 30% drop in profit on the quarter, posting a $118.3 million gain, down from $168.2 million a year ago. Lanni went on to say that if the trend in higher valuations for hotel versus casino properties continued, that MGM might consider splitting off parts of the company to maximize shareholder value.