EGM Green Eco-Friendly Poker Table Addresses Environmental Concerns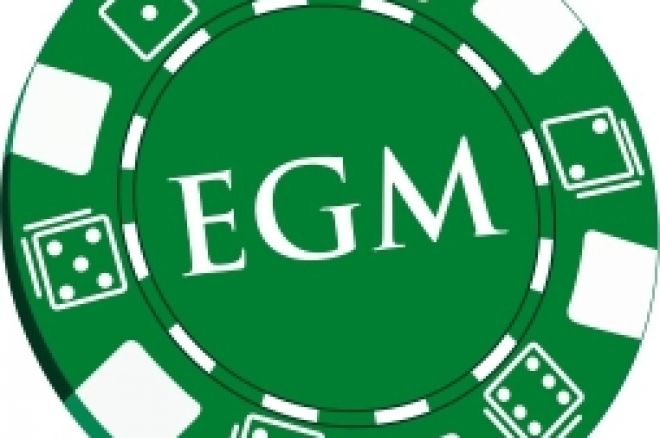 Poker players aren't necessarily thinking about the environment when they hear the word "green", but a new eco-friendly poker table scheduled to make its first appearance at the 2008 World Series of Poker hopes to change that in a good way. New Jersey-based EGM Green will showcase its new Earth-conscious poker table at this year's WSOP, as part of the firm's larger push to bring its line of eco-friendly gaming products into the casino and luxury industries.
The new EGM Green poker table will be made from 98% sustainable materials, and will be featured in the WSOP's exhibit area through the series. Among the new table's environment-conscious features:
● All wood is FSC (Forestry Stewardship Council) certified;
● All paints and stains used in the table are formaldehyde-free;
● The table is assembled with water-based adhesives.
EGM Gaming asserts that use of the new tables and applying other measures involving sustainable resources can significantly lower the environmental impact made by casinos and other luxury concerns, including reduced volume of waste, a decreased use of natural resources and a lowered impact on ecosystems. EGM Gaming will also donate one of the new tables to the winner of this year's WSOP Main Event.
<center>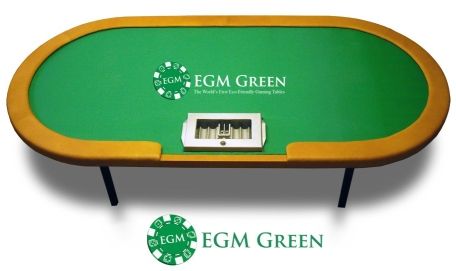 EGM Green will exhibit its new eco-friendly poker table at the 2008 WSOP</center>
EGM is pleased that Harrah's has chosen to debut the new table at this year's WSOP, while Harrah's, for its part, has been lauded for making several environmental-friendly changes to its properties in recent years. "Casinos are taking up the mantle of sustainability and leading the charge is Harrah's Entertainment, Inc.," said EGM Green President Eric Hansel. "EGM Green is positioned to help drive sustainable change by offering green products developed for casinos."
EGM Green and Harrah's representatives will be available through the WSOP to discuss the new table and other ways the companies and consumer can be aware of the environment while still enjoying the casino and luxury lifestyle.