Full Tilt Announces 'Mini Series of Poker'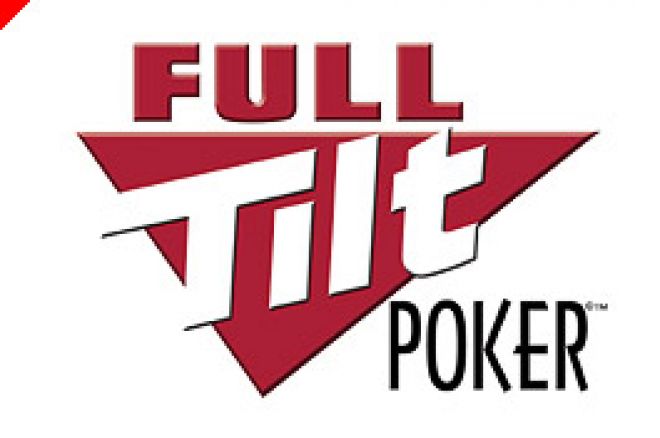 More than one online poker site is tapping into the buzz felt throughout the poker world as the game's biggest names begin to congregate in Las Vegas for the World Series of Poker. Full Tilt is the latest site to design their own online riff on the occasion, announcing the "Mini Series of Poker," which will include 54 events and run from May 30th through July 5th, 2008.
Each event will offer a buy-in of 1/100th the corresponding buy-in of the WSOP, with the Ladies and Seniors event converted into "open" events for the purposes of the online series (Note that the Full Tilt series is not affiliated with, sponsored or endorsed by Harrah's, owners of the World Series of Poker, in any way.) The most expensive buy-in will be $500 + $35 for the June 22nd H.O.R.S.E., event, which carries a $50,000 prize pool guarantee, while the July 5th championship has a $100+9 buy-in and a pre-event guarantee of $250,000.
Both direct buy-ins and satellite entries are available for each of the four events, with satellit buy-ins for as little as $2.20 or 50 Full Tilt points. Players making deep runs in the series' events will also accumulate points on an MSOP leader board, where a $10,000 seat to the 2009 WSOP is up for grabs. Also included as a bonus for the 54 event winners are custom-designed Full Tilt Poker champions watches.
Full Tilt "Mini Series of Poker" Schedule:
Event# Date ● Time (ET) Game ● Guarantee
#1 5-30 15:20 ● $100 + $9 PL Hold'em ● $20,000
#2 6-1 15:20 ● $15 + $1.50 NL Hold 'em ● $15,000
#3 6-2 15:20 ● $15 + $1.50 PL Hold'em ● $4,000
#4 6-2 20:20 ● $50 + $5 Mixed Hold'em ● $10,000
#5 6-3 15:20 ● $10 + $1 NL Hold 'em Rebuy ● $8,000
#6 6-3 20:20 ● $15 + $1.50 Omaha Hi/Lo ● $3,000
#7 6-4 15:20 ● $20 + $2 NL Hold 'em ● $10,000
#8 6-4 20:20 ● $100 + $9 Mixed Hold'em ● $20,000
#9 6-5 15:20 ● $15 + $1.50 NL Hold 'em 6max ● $7,500
#10 6-5 20:20 ● $25 + $2.50 Omaha Hi/Lo ● $2,500
#11 6-6 15:30 ● $50 + $5 NL Hold 'em Shootout ● $25,000
#12 6-6 20:20 ● $15 + $1.50 Limit Hold 'em ● $3,000
#13 6-7 15:20 ● $25 + $2.50 NL Hold 'em ● $10,000
#14 6-7 20:20 ● $100 + $9 Stud ● $10,000
#15 6-8 15:20 ● $10 + $1 NL Hold 'em ● $5,000
#16 6-8 20:20 ● $20 + $2 Omaha Hi/Lo ● $4,000
#17 6-9 15:20 ● $15 + $1.50 NL Hold 'em Shootout ● $7,500
#18 6-9 20:20 ● $50 + $5 Razz ● $5,000
#19 6-10 15:20 ● $15 + $1.50 PL Omaha ● $3,000
#20 6-10 20:20 ● $20 + $2 Limit Hold 'em ● $4,000
#21 6-11 15:30 ● $50 + $5 NL Hold 'em ● $25,000
#22 6-11 20:20 ● $30 + $3 HORSE ● $5,000
#23 6-12 15:20 ● $20 + $2 NL Hold 'em ● $7,500
#24 6-12 20:20 ● $25 + $2.50 HA ● $3,000
#25 6-13 15:20 ● $100 + $9 NL Hold 'em Heads-Up ● $10,000
#26 6-13 20:20 ● $15 + $1.50 Razz ● $2,000
#27 6-14 15:20 ● $15 + $1.50 NL Hold 'em ● $7,500
#28 6-14 20:20 ● $50 + $5 PL Omaha Rebuy ● $15,000
#29 6-15 15:20 ● $30 + $3 NL Hold 'em ● $15,000
#30 6-15 20:20 ● $100 + $9 Limit Hold 'em ● $15,000
#31 6-16 15:20 ● $25 + $2.50 NL Hold 'em 6max ● $10,000
#32 6-17 15:20 ● $15 + $1.50 NL Hold 'em ● $6,000
#33 6-17 20:20 ● $50 + $5 Stud Hi/Lo ● $5,000
#34 6-18 15:20 ● $15 + $1.50 PL Omaha Rebuy ● $5,000
#35 6-18 20:20 ● $15 + $1.50 Stud ● $2,000
#36 6-19 15:20 ● $15 + $1.50 NL Hold 'em ● $7,500
#37 6-19 20:20 ● $100 + $9 Omaha Hi/Lo ● $15,000
#38 6-20 15:20 ● $20 + $2 PL Hold'em ● $5,000
#39 6-21 15:20 ● $15 + $1.50 NL Hold 'em ● $7,500
#40 6-22 21:30 ● $500 + $35 HORSE ● $50,000
#41 6-22 20:20 ● $15 + $1.50 Mixed Hold'em ● $5,000
#42 6-23 15:20 ● $10 + $1 NL Hold 'em ● $3,000
#43 6-24 15:20 ● $15 + $1.50 PL Omaha/8 ● $3,000
#44 6-25 15:20 ● $10 + $1 NL Hold 'em Rebuy ● $5,000
#45 6-25 20:20 ● $25 + $2.50 Razz ● $3,000
#46 6-26 15:30 ● $50 + $5 NL Hold 'em 6max ● $25,000
#47 6-26 20:20 ● $15 + $1.50 Stud/8 ● $2,000
#48 6-27 15:20 ● $20 + $2 NL Hold 'em ● $6,000
#49 6-28 15:20 ● $15 + $1.50 NL Hold 'em ● $5,000
#50 6-29 15:20 ● $100 + $9 PL Omaha ● $20,000
#51 6-29 20:20 ● $15 + $1.50 HORSE ● $3,000
#52 6-30 15:20 ● $15 + $1.50 NL Hold 'em ● $5,000
#53 7-1 15:20 ● $15 + $1.50 Limit Shootout ● $3,000
#54 7-5 18:00 ● $100 + $9 NL Hold 'em ● $250,000