The Other Side of the Felt, Vol. 11: 2002 WSOP, Before the Boom, Part 3 -- Phil Ivey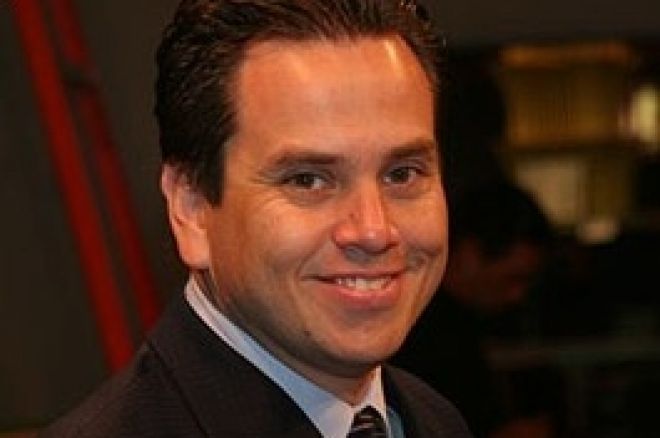 The 2002 World Series of Poker saw the emergence of today's biggest poker celebrity. At this point I have to apologize to Doyle Brunson, Daniel Negreanu, and of course "the other Phil," but without a doubt Phil Ivey has become the game's most popular and idolized player. Phil had desired to become the best at his profession, not just a tournament player but also successful in the world's largest cash games. You cannot go a day without hearing his name in poker conversations or seeing him on TV. You can't visit a poker forum without hearing fans talk about his legendary wins and losses both in Bobby's Room and online, his tournament prowess, or even where they saw him in public.
Emerging Superstar
It would be a stretch to say that Phil Ivey was unknown coming into the WSOP in 2002, as he already had won his first bracelet two years earlier in Pot Limit Omaha. Still, he was definitely at a different level than he is today. In 2002 he was still playing in $300 buy-in tournaments, an amount that he now tips the Bellagio valet attendants to leave his McLaren or Rolls Royce by the door in north valet. Though his poker work ethic has been challenged in recent years by his passion for golf, he still has the ability to turn it on at any time, as shown by his recent run of WPT finishes. In the 2002 WSOP, at the age of 25, Phil was definitely on his game.
Event #5 Seven Card Stud
After an early final table in event #3, Phil put on a seven-card stud clinic in Event #5. He came to the final table with about 40% of the chips in play and never even came close to relinquishing the lead. Toto "The Ripper" Leonidas finished second, and if possible was out-aggressed, which rarely happens to Toto. Phil Ivey started playing poker in Atlantic City, where stud was king, so it was no surprise that he took down his second bracelet in a stud tournament. It was the start of a World Series to remember.
Event #16 Seven Card Stud Hi/Lo
Phil made another final table in Event #10 H.O.R.S.E., proving that he was already able to compete in a variety of games, but in Event #16 he once again showed his strong roots as a stud player. This time the game was stud hi/lo and while Ivey again started as the chip leader, this time it was with just a slight lead. When it reached three-handed, Phil dominated the table, beating out Robert "Chip Burner" Turner and Sirous "The Biggest Name in Poker" Baghchehsaraie.
There is No Room for Discrimination in Poker!
One of the things I'm most proud of regarding the great game of poker is that it can be played by anyone and does not discriminate against religious beliefs, sex, age, or race. Although there were grumbling from the old guard when it came to Phil's outstanding performance after his second 2002 win (which came off as jealousy more than anything else), what happened next was a little more serious. In 2002 our photographer was placing the daily winner's photos with the results pages behind them and somebody had the idea of tearing the pictures in half of Phil, drawing on the face of one of them and writing the "N" word on the other. It was a move that I can only consider an act of either jealousy or hate as none of the other pictures were taken or touched. Surveillance was used to find out who the perpetrator was, but it was someone that no one knew and luckily it is the only time since then I have ever heard or seen a negative issue arise due to race in poker. Many people at the time liked to use the nickname "The Tiger Woods of Poker," but I never did because it did not seem appropriate and because Phil himself does not like it.
Event #23 S.H.O.E.
Phil came into the second mixed-game tournament final table with the goal of tying a record shared by "the other Phil" Hellmuth and Ted Forrest of winning three bracelets in one year. He did not disappoint, although this time it was a come-from-behind win as Diego "The D Train" Cordovez started the day with a huge chip lead over the field and held it long enough to get heads up with the guy that I announced was "walking on water" during my call of the final table. That guy was not Chris "Jesus" Ferguson, who was also in the S.H.O.E. final but eventually sank to a sixth-place finish. With this win, Phil tied the record for WSOP bracelets in a single year, and there were still 11 more chances for him to break the record.
Phil's 2002 Main Event Ride
Ivey had already shown that he could play different games, with six cashes in games you might struggle to find in your local casino today, but he had one more chance to break the all-time record for bracelets and people today might not know how close he actually was to winnng that fourth bracelet in the 2002 Series. He made it through Day One above average and moved to eighth in chips after Day Two. It was Day Three that nearly did Phil in, when his aces full was taken down by four of a kind. Short-stacked and nearly eliminated that hand Phil walked by me on the break and said, "Don't worry about it, kid, I will come back." I am not sure to this day which shook me up more, his composure or the fact that he called me "kid," even though I am eight years older than him. He eventually went out in 23rd position and received a well-deserved standing ovation from the fans and a few poker players still in the tournament that realized that they were in the presence of greatness, with what he had accomplished in the five weeks that preceded the Main Event. As a part-time writer I cannot wait to tell some more stories about Phil Ivey that I've witnessed first-hand, including the 2003 WSOP, the first televised live final table, and his back-to-back wins in Monte Carlo.
The Other Side of Phil Ivey
Phil has a genuine personality and sense of humor that he does not let out to everybody, and I am proud to know him. He devotes himself to getting better at the things that he does, such as playing golf – and, of course, his poker game — and has done many things for humanity that go unnoticed. He and his wonderful wife Luciaetta have traveled to Africa to help fight hunger and he is always willing to donate to causes they find worthy.
Phil is starting his own charity organization called the Budding Ivey Foundation; it will have its first event in June, and I hope to be a big part of the effort.
I hope Phil continues his own effort to become or maintain his position as the best poker player in the world because his career has been a lot of fun to watch up close. Poker fans need heroes to look up to.
See you at the final table!
Matt
Matt Savage is one of the world's most recognized poker tournament directors, and has been involved with over 350 televised events including the World Series of Poker, World Poker Tour, and many others. Matt is a founder of the Tournament Directors Association, the first inductee into the Poker Managers Hall of Fame, and actor in the movie Lucky You. If you have questions about any rulings please send them to AskTheBoard@PokerTDA.com or check out Matt's website at SavageTournaments.com.