WSOP and XP Events Join to Market WSOP Merchandise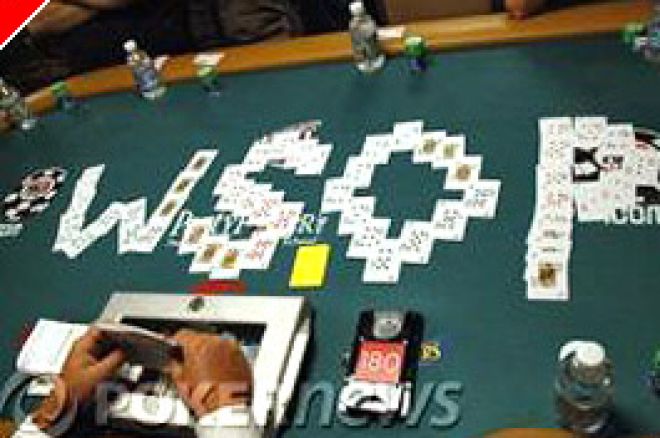 The World Series of Poker® announced this week that it has reached a multi-year agreement with XP Events, a turn-key retail merchandising partner for sports organizations and world-class events, to distribute WSOP merchandise broadly to the public at various retail locations, over the Internet, and at a new WSOP-branded store in Las Vegas. Under this agreement, XP Events becomes the official branded-merchandise provider for the World Series of Poker, the world's most recognizable and prestigious poker brand. Denver-based XP has similarly managed other major sports properties, including the NBA and NHL All-Star games, the World Baseball Classic, the President's Cup, the Tour de France, and the FIFA Women's World Cup.
Details of the retail arrangement include the re-launching today of the official WSOP online store (www.shopwsop.com), which will now be managed by XP Events in what is billed as "an exciting, user-friendly shopping experience." In addition, new WSOP products will be available at officially-licensed retail outlets in Las Vegas throughout the May 30 – July 14, 2008 series, including a large selection of clothing, hats and unique memorabilia for fans of the World Series of Poker. The final part of the deal will be the new free-standing, WSOP-branded retail store in Las Vegas which XP Events will manage. The location for the new WSOP store has not yet been announced.
In announcing this new alliance, Jeffrey Pollack, the Commissioner of the World Series of Poker, said "XP's expertise [in sports merchandising and marketing] will broaden our footprint and provide our fans and players, and poker enthusiasts everywhere, with a world-class shopping experience."
Alan Fey, president of XP Events, was similarly enthusiastic about this new agreement. "Poker is a sports and cultural phenomenon and we are thrilled to align with the best brand in the business, the World Series of Poker."