Poker Room Review: Lucky's, Tampa Greyhound Track, Tampa, FL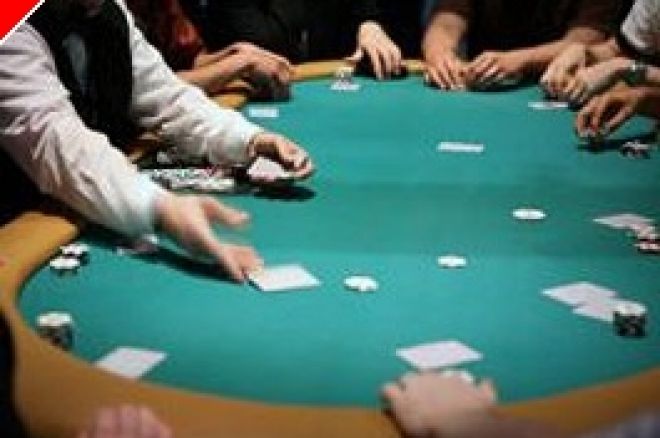 Lucky's is the other poker room in Tampa – not nearly as well known or as frequently visited as its neighbor, the Seminole Hard Rock casino. As the number two room in the area, Lucky's seems to try harder. It has much to recommend it.
Tournaments are the main reason to come to this room. On Sunday they offer what I believe is the only no-juice tournament in Florida. It's $80 to enter and all of the money goes to the prize pool. These, I was told, are usually sold out at 150 entrants max. There are also two tournaments a day – at 1PM and 6:30PM – with a very small vig. When I was there, at 1PM they were spreading a $40 tournament with $5 going to the house (actually $4 went to the dealer and $1 went to a prize pool for a "player of the month" free roll). At 12.5%, it's the lowest rake for a small tournament that I know of.
The 6:30 tournament is a "deep stack" event, with 6,500 in chips for each player. Blinds go up fast at first – every 15 minutes for the first three levels, and then every 20 minutes thereafter. I was told that tournaments rarely are played down past the final table. Chopping the prize pool seems to be the norm, though it has to be by mutual consent.
The room itself is very nicely appointed, with new tables, fresh felt and new chips and cards. They keep the playing area spotless by banning food, though not drinks, from the tables. It wasn't as inconvenient as I thought it would be. There was a nearby player's lounge with small tables, coaches, and chairs off the main room where players can eat. I found the menu reasonably prized and the portions large. I had a huge Cuban sandwich for $4.75. Other sandwiches on the menu were in the $5 and $6 range. I also spied another patron eating a mound of chicken fingers. "Best in the city," he volunteered.
Folks not in the know might be discouraged from coming into the poker room because of the poor condition and location of the track itself. I'm not sure why, but the track doesn't seem to make much of an effort to let the public at large know that there's a great, vibrant poker room located on its premises. When I arrived at a little after noon on a weekday, I thought the place was closed, so poor was the signage. It's also not in the best of neighborhoods, though it seemed perfectly safe – just a bit off the beaten path usually followed by tourists.
The room is open from noon until midnight, seven days a week. There are 21 tables, about half of which were in action at 12:30 on the Tuesday afternoon when I visited. By the time I left, at about 3:00, all but one or two tables were going – many of which were used for a 1:00 PM tournament.
The room spreads $1/2 and $2/5 no-limit hold'em, with the $100 maximum buy-in as limited by state law. They also spread $2/4 limit hold'em. There's no stud or Omaha, or at least there wasn't any going when I was there (though they will offer it if there are enough players who want to play it). I was told that they sometimes get an Omaha game on Sunday night after the Pot-Limit Omaha tournament that goes off at 7:00 PM.
I played $1/2 no-limit game for about two hours. I found the level of competition very soft, even with two excellent players at the table. I spoke to each of them, who confirmed my impression. One was a retiree, Johnny Liner, who wrote Texas Hold'em Simplified; the other was a student and semi-professional who told me he was earning decent money off of the tournaments in Florida. The rest of the players were as poor as your worst basement-game players, who know little more than the rank of the hands and what they see on television. They were timid calling stations. I made $120 in the short time I was there.
The staff is enormously friendly. They went out of their way to make me feel comfortable – greeting me with a smile when I came into the room, guiding me over to the sign up area, and then warmly escorting me to my seat. With the no-juice tournaments, the very pleasant poker surroundings, and the excellent food, I surely will return if I'm in the Tampa area. I recommend this room highly.
Lucky's Card Room
8300 North Nebraska Avenue
Tampa, FL 33609
813-932-4313
Noon to midnight