Sexton's Corner, Vol. 55, Johnny Chan, Legend of Legends: Part 1, The Early Years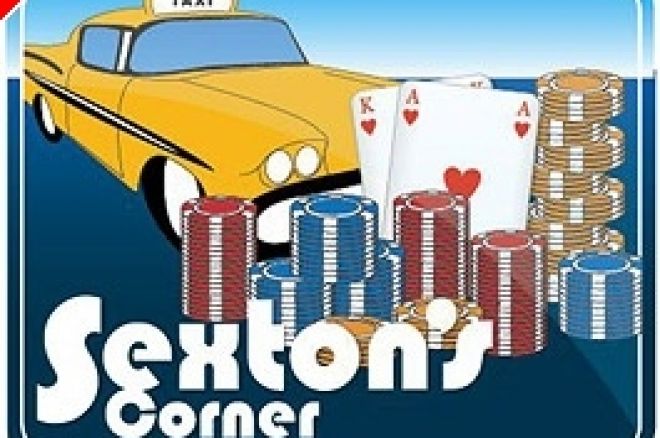 Johnny Chan may be one of the busiest superstars in the poker world today. He was congenial on the phone when I contacted him and suggested meeting at the Bellagio VIP lounge for a 9:00 AM interview, as he would be checking out. He would have about an hour to sit down for the interview before he had to catch a flight to LA. I've known Johnny for a number of years, as we both came to Las Vegas about 30 years ago in 1978, and I have a deep sense of appreciation for all he has accomplished in the poker world. Sometimes a poker player is called a legend, but very few could be called a legend of legends. He has done it all, from playing $3/6 limit at the Fremont Hotel to playing the highest limits in the world. He is known for holding the world's greatest poker streak, with back-to-back Main Event WSOP titles in 1987 and 1988, followed by being runner-up in 1989! We will be going into this in more detail in his Part 2 story, including what else he did in that amazing time period that literally stunned the entire poker world. Of course, most of you know he has won ten WSOP gold bracelets, but the truth is he spent most of his time playing in cash games, and hasn't entered nearly the amount of tournaments that others have. Otherwise, there is no telling how many WSOP gold bracelets he might own today!
Let's look at the path Johnny took to eventually end up on top of the poker world. He was born in 1957 in Hong Kong to two Chinese parents, who decided to move to the United States in 1968 after a series of extremely violent riots. Around this time, both Hong Kong and China were in the midst of a bloody revolution over labor disputes that carried over into 1968. Some of the rioting centered around British rule in Hong Kong. Johnny was about 11 years old in 1968 when his parents decided to go to Phoenix, Arizona. Immigration wasn't easy as Johnny and the family did not speak any English. When I asked Johnny if he spoke any English when he first arrived in America he said, "I only spoke two words: 'Yes' and 'No'… that's it!" (Johnny laughs as he recalls this.)
I asked, "It isn't easy going to any school, especially while learning to speak English as you go. Was it tough on you and do you recall the elementary school you attended in Phoenix?"
Johnny responded, "I was the only Chinese kid out of 1,000 in the whole school. The name of the school was Quinton Elementary. I got along fine with the other kids though."
<center>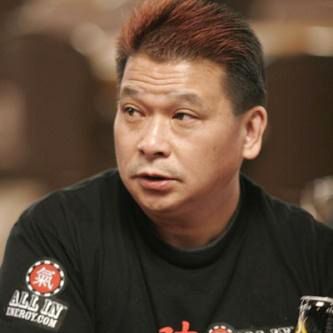 Johnny Chan at this year's WSOP</center>
"You stayed in Phoenix for about five years, as your family decided to move to Houston, Texas in 1973. They had plans to open a restaurant I understand, called Hoe Sai Gai, which means in English, 'Great Whirl.'" Great Whirl sounds like an adjective for the life Johnny Chan was about to enter only four or five years down the road. In the meantime, Johnny's parents did very well, as their restaurant was very successful between 1973 and 1978.
At this point our interview flowed into a series of questions and answers that I'd like to share:
Sexton's Corner: Was it behind this restaurant where you sort of got introduced to poker? I mean, were you sort of playing poker in different places in Houston, not far from your family's restaurant?
Johnny Chan: I started over there anyway with the customers, chefs, busboys, and cooks. Every once in a while the customers would invite me to their house. One thing led to another, as we would go to many home games in and around Houston.
Sexton's Corner: It sounds like this is where you got your indoctrination in those early days, so you must have been around 16 then. I understand you were pretty good in pool, chess, and bowling back then as well?
Chan: Actually we just did a series with ESPN with Norman Chad on bowling, and I haven't bowled for more than 20 years. I shot a 195 and he shot 140 something.
Sexton's Corner: So he was bringing up the rear…. Bowling a 195 without playing for all of those years is pretty good.
Chan: I couldn't have done better, so I was surprised I did that well.
Sexton's Corner: You also played pool, didn't you?
Chan: I played pool like one-pocket, eight ball, and nine ball. I enjoyed it in Houston, because there was a lot of action, especially on weekends. I liked to gamble and those things. Anything to gamble… I guess it is in my blood. You've got to be good at it, or they are going to take your money. I've always played to win going all the way back to those early days in Houston.
Sexton's Corner: Speaking of that, I heard you stepped into the Big Game last night in Bobby's Room. The lineup sounded pretty tough, as you were up against Bobby Baldwin himself, Sammy Farha, David Benyamine, Jeff Lisandro, and several others. Did you win or do okay?
Chan: It was a very good night for me. A couple of guys were stuck and I won pretty good. Like I say, I play to win.
Sexton's Corner: That's what one tries to do, but it is not so easy sometimes. Glad to hear you did so well last night. Let me ask you this Johnny: When you were 16 I heard you took a junket to Las Vegas, where you had deposited $2,500 up front, and you stayed at the Landmark, that had been owned previously by Howard Hughes. When you got there you lost most of your money playing blackjack and dice, and were left with only about $320. You walked downtown to the Golden Nugget, which is a long walk, and won a lot of money playing poker. Go ahead and tell us what happened here.
Chan: Let me correct that. The junket I came out on…….. I did put up $2,500. It was for three nights, four days at the Landmark Hotel, and you could eat all you wanted, which was the buffet. (Johnny laughs here.) I check into my room. They gave out tags. Mine said Mr. C. I check into my room, then go straight to the pit. They say, Mr. C how much money do you need? I said give me the limit, which was $2,500. (As we both laugh.) I blew all of that in maybe 30 minutes! I didn't have $300 left… I was totally busted! So I walked from the Landmark all the way downtown, because I was steaming. It was close to 115 degrees. That is one of my punishments for doing a stupid thing. I didn't know there were poker rooms in Las Vegas. I walk into the Nugget to look around and see if there is anyone I know to borrow some money. I see the biggest game is a $10/20 hold'em game. I watch those guys play, and I say to myself as I scratch my chin… wow, I know I can beat those guys, but I know I don't have any money. I had a MasterCard with a $200 credit limit. A $200 credit card when you are 16 is a lot. I went to the cage to get some money, and they said to call this 800 number. They say they charge 18 or 19%. I say I'll pay you back in a week. They say it doesn't matter…..it's still 18 or 19%. Of course, it wouldn't have mattered if it was 100% interest, I still wanted it! (As Johnny has another big laugh.) I wanted to get into the game. I got the $200 and got into the game. A week later I had built it up to $30,000!
Sexton's Corner: Wow… that is amazing! Did you play anything else other than $10/20 Hold'em?
Chan: At that time it was the biggest game. That was a Bill Boyd poker room at the time. So I would play $10/$20. Bill would start a no-limit hold'em game, which was my cup of tea. I was doing all the bluffing. They didn't know how I played. I was fearless. So sure enough at the end of one week I had won $30,000! Of course I got broke again, playing blackjack, and blew it all back. So, I had to go back home and start all over again. I say to myself , "You know next time if I get a hold of a lot of money… I'm not going to blow it like that!"
Sexton's Corner: It sounds like you learned a very tough lesson, but an important one, at the very young age of 16! It wasn't too long when you returned home to Houston, that your family enrolled you in the University of Houston, where you majored in hotel management.
Chan: Yes, but do you know why I decided to drop out? It's because I got a taste of the money. In the hotel management business it only paid about $30,000 a year. I proved to myself I could make that in one week in Las Vegas!
Sexton's Corner: Well, this has happened to quite a few others, including Chip Reese, who went to Dartmouth University. He could see he could make more playing poker than being an attorney or anything else.
Chan: Once you get a taste of the money, school is the last thing you want to think about. You want to get into action. You want the money… you want the feel of the money.
Sexton's Corner: When you quit school to move out to Las Vegas to become a professional poker player in 1978, I'm betting your Mom and Dad weren't too happy about it.
Chan: Oh, they hated me. They said, "Don't ever come back again… go, go, go, go, go." That's so bad! Well, it is what I want to do, though. In the beginning they didn't like it at all. A few years later I won some money and bought them a Mercedes, and then in 1987 I won the Main Event in the WSOP! It was in every American and Chinese newspaper, and when I went home to see the relatives, my Dad was beaming, saying "Hey, that's my son!"
Johnny Chan laughs thinking about the 180-degree turn his family made warming up to the idea that their son was a world poker champion. For most aspiring poker players there is no movie-like ending like this. In truth, this was only the beginning of Johnny's legendary career. Before we cover all of this in Part 2, we will pick it up from 1978 and some of the struggles Johnny had to go through before he hit it so big. When Chan first moved to Las Vegas, he wasn't able to learn from the best like Chip Reese, Danny Robison, Doyle Brunson, Johnny Moss, or Puggy Pearson, because he couldn't afford to play those higher stakes in 1978. So stay tuned for the inside story how Johnny Chan managed to break out, long before there were a lot of books written about poker. Johnny Chan did it the old-fashioned way, and earned his way to the top of the poker world!
The Cab is Parked,
Tom Sexton
<center>* * * * *</center>
<center>Poker Trivia Question # 5 and Answer from Last Week's Column:</center>
From 1970 through 2007, we have seen a lot of different WSOP Main Event champions. To be sure, each had their own quirks or superstitions. Name the WSOP Main Event champion who had the unusual habit of going to the bathroom during his 20-minute breaks, and kicking up to a handstand against the wall to increase his blood circulation. What was his name and the year he won the title?
Answer: Hamid Dastmalchi in 1992
<center>* * * * *</center>
Poker Trivia Question #6 (answer next week):
Never let it be said that you don't need luck to win a poker tournament. Player A won the WSOP Main Event, but had to get extremely lucky against player B with five tables left. Here is what happened: Player A started this hand with A-J offsuit. Player B called his raise with
. The flop came
-4! Player B, who had flopped a wheel with a straight flush draw, of course checked on the flop. Player A, who is very aggressive, moved all in. Player A's tournament was about to come to an end, as Player B had more chips than Player A. Player A got up knowing his tournament was about to be over, as the
hit the turn. The river brought a miracle
to give them a split pot! Instead of being eliminated with five tables left, Player A went on and made history, winning that year's WSOP Main Event! This story reminds us that sometimes it is just destiny a certain player wins. Who was this lucky player and what year did this happen?
<center>* * * * *</center>
Tom Sexton is a featured columnist for PokerNews.com. Tom attended the University of Oklahoma on a full gymnastic scholarship, where he was captain of the team four straight years, becoming the first NCAA All-American and Big Eight Champion in OU's gymnastics history in 1968. The Sexton family is well established in poker and includes Tom's brother Mike, the World Poker Tour commentator and poker's "First Ambassador", as voted by his peers. Tom welcomes your thoughts and comments about any of his articles. His e-mail is [email protected]