Danish Player Jepsen Targeted in Sophisticated Fraud Attempt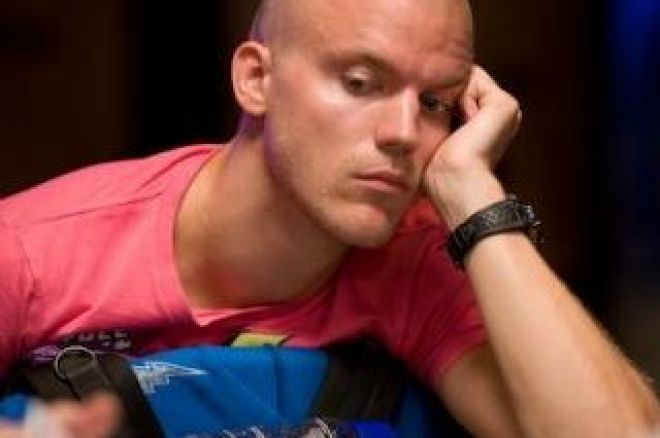 While stories of chat-account hackings and stolen poker-site passwords are frequent tales in the poker world, it's far rarer that a "name" player is targeted for full-blown fraud. Yet that's what happened to Danish poker pro Peter "Zupp" Jepsen last week, PokerNews has learned.
As originally published on a Swedish poker site, Jepsen was contacted via e-mail by someone claiming to be a prominent representative of well-known Swedish TV production company OTW Media, which had previously filmed the high-stakes poker show "The Game". That poker program ran on Swedish television and featured several famous international players. Jepsen replied to the initial inquiry, expressing his interest, and following an exchange of several e-mails received instructions to reference a PDF file on the site otwmedia.com – the same site from which the contact e-mail originated – for more information on the planned production.
However, Jepsen became suspicious when the promised PDF (a format for publishing polished print pages to the Internet) was instead an executable program – an ".exe" file. Jepsen quarantined the program and determined that it did indeed house a destructive "trojan" file virus capable of capturing sensitive information, including the keystrokes needed to enter passwords on poker sites.
Further investigation and contacts through separate channels determined that the domain otwmedia.com was not connected to the Swedish production company OTW, which maintains its own corporate presence at www.otw.se. When it learned of the matter, OTW stated that there was at present time no plan to do a followup to "The Game," and that even if there was, any invitation to Jepsen would not have been made in this manner. OTW is believed to have launched a separate investigation into the incident, which included the duplication of copyrighted material onto the alleged-to-be-bogus otwmedia.com site. A second domain, believed to be a parody of a Unibet site, may also be connected to the fraud attempt.
Jepsen reported that he believed he was targeted because of a recent successful and high-profile run on Full Tilt, where he is a frequent participant in the site's highest-stakes games. Jepsen was signed last year by Full Tilt to a sponsorship deal.