Andy Bloch Visits UNLV Campus; Talks Poker and MIT Blackjack Team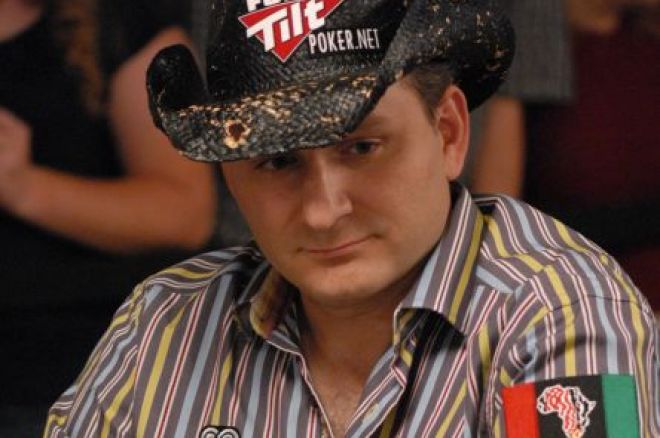 This past week, a group of students attending the University of Nevada Las Vegas campus were given details from an inside perspective regarding one of the most famous instances of 'hitting it big in Vegas.' Poker professional and former MIT Blackjack Team member, Andy Bloch, relived some of his experiences during his time as part of the formidable card-counting ring that milked Las Vegas for millions during the 1980's, 1990's, and into the 21st century.
Interestingly, it was poker that introduced Andy Bloch to the MIT Blackjack Team. While playing in a home game back in Boston, a leader of the card counting operation approached Bloch about joining the enterprise. There was a time when members of the infamous card counting ring lived their lives cloaked in secrecy, reaping the fruits of beating the casinos at their own game. These days, the veil of secrecy has been lifted, and some have even had their story told in books, such as Bringing Down the House, written by Ben Mezrich, and the movie 21, a loose adaptation of the book.
Andy, who is currently a Full Tilt Poker pro, recalled his days as a member of the team and also dispelled some of "Hollywood" inaccuracies of the film. One example of variance between real life and the film were the use of code words that correlated to certain numbers. In the film, words used in conversation to reference the 'count' were actually some of the same words that were used by the team during their operation. However, the hand signals used in the film to signal hot tables and shoes were not genuine signals used by real members of the team.
In another moment of insight, Bloch revealed that the team did tip dealers while they played. The former card-counting professional explained that tipping was an art. Tipping too much at lower levels would cut into any advantage that the team had. Conversely, tipping too little after a large hand would look suspicious. Bloch equated the latter to leaving a penny as a tip on a restaurant bill as he stated, "you know that person didn't just forget to tip you."
After one particular scene from the movie was shown on the auditorium's projector screen, Bloch remarked, "Pieces of that scene really resonate with me." The scene in question showed lead character Ben Campbell, played by Jim Sturgess, arriving in Las Vegas for the first time, which was then followed by a rendezvous with MIT professor Micky Rosa, played by Kevin Spacey. The scene shows one member of the team stealing every 'freebie' he can get his hands on.
Bloch recalled the genuineness of the scene, reminiscing about how a former member had once taken a shield from a certain 'castled themed casino' back to Cambridge to hang in his dorm room. Also depicted in the scene are members of the team being given false identities. A move, according to Bloch, that was real for the members playing the part of the high roller, but not necessary in many instances for team members who were acting as the spotter. Bloch noted that just a decade ago it was much easier to check into a hotel or acquire a player's card with little to no identification.
When asked if any member of the team may have been problem gamblers, Bloch replied that he actually thought that the MIT Blackjack Team had, in some instances, helped those with a problem. Bloch explained that those who had urges to gamble beyond the blackjack table learned to wean their urges, as gambling without an advantage became less attractive.
Bloch talked about his career as a poker player, attesting to the rigors of tournament poker while also discussing his many second place finishes in major poker tournaments. As his time wound down, the self-admitted "analytical player" chuckled as he told the audience that on numerous occasions, friends and family had wished him good luck for a tournament that he was participating in, unaware that the tournament had been completed long before being aired on television.