Full Tilt's FTOPS X Scheduled for November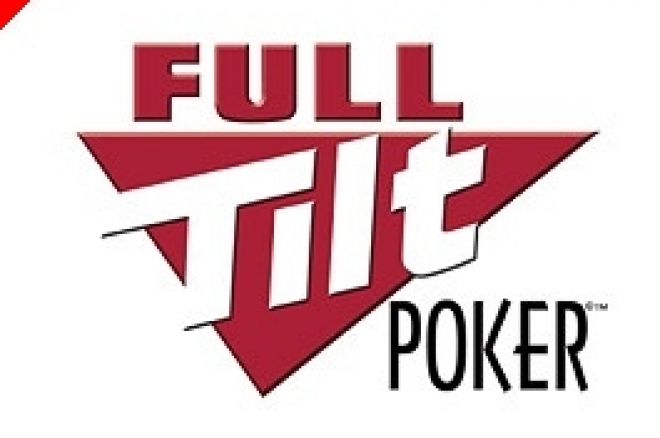 Online poker site Full Tilt has just released the schedule for the tenth installment of its tri-annual event. The Full Tilt of Poker Series (FTOPS) is scheduled to get underway November 5th, with 25 events taking place over 11 days. FTOPS X will be upping the prize money yet again, this time guaranteeing roughly $16 million spread throughout the series.
Six events in the FTOPS X will see a guaranteed prize pool of $1 million or more, with another six guaranteeing at least $500,000. The series is widely known to exceed the guaranteed prize pools, giving players even more reasons to register.
Two of the most popular events, the two-day event and the Main Event, return again this series. The two-day event features two major changes this time around; an increase in entry from $2,600 to $5,200 and a change in format to 6-max. The Main Event features the usual $535 buy-in and a guaranteed prize pool of $2.5 million.
Previous FTOPS series have seen thousands of entrants take to the virtual felt, with over 5,000 participants in the last Main Event alone. More information on FTOPS X can be found at fulltiltpoker.com.
The complete FTOPS IX schedule (all starting times ET):
# Date Time Buy-in/Event Guarantee
#1 11-5 21:00 $200+16 NL Hold'em 6-max $1,000,000
#2 11-6 14:00 $240+16 PL Omaha/8 Knockout $200,000
#3 11-6 21:00 $500 + $35 NL Hold'em 3x Shootout $300,000
#4 11-7 14:00 $300+22 NL Hold'em (1R / 1A) $600,000
#5 11-7 21:00 $200+16 Limit Hold'em 6-max $150,000
#6 11-8 14:00 $500+35 PL Omaha 6-Max $350,000
#7 11-8 16:00 $100+9 NL Hold'em $600,000
#8 11-9 14:00 $240+16 NL Hold'em 6-Max Knockout $600,000
#9 11-9 18:00 $300+22 NL Hold'em $1,500,000
#10 11-10 14:00 $300+22 Mixed Hold'em $250,000
#11 11-10 21:00 $1000+60 NL Hold'em $1,500,000
#12 11-11 14:00 $ 200+16 HA (half PL Hold'em, half PL Omaha) $150,000
#13 11-11 21:00 $ 500+35 HORSE $300,000
#14 11-11 21:00 $ 200+16 NL Hold'em Turbo $500,000
#15 11-12 14:00 $ 200+16 Omaha 8-or-better $150,000
#16 11-12 21:00 $ 300+22 NL Hold'em 6-Max Rebuy $1,000,000
#17 11-13 14:00 $200+16 NL Hold'em 4x Shootout 6-max $250,000
#18 11-13 21:00 $300+22 Razz $150,000
#19 11-14 14:00 $200+16 NL Hold'em $400,000
#20 11-14 21:00 $200+16 Stud 8-or-better $100,000
#21 11-15 14:00 $500+35 NL Hold'em Heads-up $500,000
#22 11-15 14:00 $5000+200 NL Hold'em 6-max $2,000,000
#23 11-15 16:00 $100+9 PL Omaha Rebuy $400,000
#24 11-16 14:00 $120+9 NL Hold'em Knockout $500,000
Main Event (#25) 11-16 18:00 $500 + $35 NL Hold'em $2,500,000