Record Setting High Stakes Weekend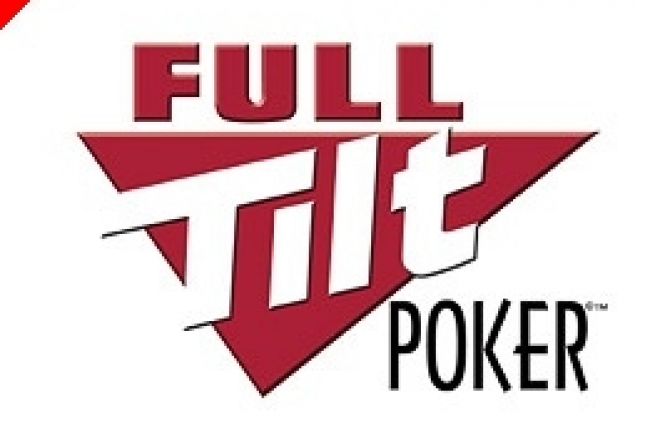 This weekend was one for the record books, with the record for the highest online no-limit hold'em pot ever being set not just once, but four times. What was even more shocking than the quantity was the time frame, with all four instances taking place in less than a day.
The previous record for the highest online no-limit hold'em pot was established back in September, when "patatino" took down a $610,000 pot against Hac "trex313" Dang. That hand was legend itself, when a flop of
saw patatino raise to $35,000 after Phil "OMGClayAiken" Galfond had led out for $9,200. Trex313 came over the top and made it $88,000 to go and Galfond got out of the way. Patatino quickly shoved all in for $302,080 total and trex313 called (being covered by patatino). Patatino showed
for a flush draw, with Trex313 holding
for open-ended straight and flush draws. Neither player held a pair, so when the turn brought the
, patatino held the lead. The river was a brick for both players, and patatino scooped up the massive pot with just a pair of ducks.
Full Tilt Poker is now home to two high-stakes tables, "RailHeaven" and "GusHeaven", and these tables were where the action took place on Saturday. The record was first broken after Tom "durrrr" Dwan and "LarsLuzak" duked it out for $617,968, with durrrr winning the hand. Preflop, LarsLuzak raised to $3,000 and was called by durrrr. The two took a flop of
and durrrr checked it over to LarsLuzak, who fired out $4,000. Durrrr came over the top and made it $12,700 and LarsLuzak called. The turn brought the
and durrrr led out for $24,700, which LarsLuzak called. The river was the
and durrrr again led out, this time for $68,700. LarsLuzak requested time, and then eventually moved all in for $270,832. Durrrr requested time before deciding to call, showing
for top two pair. LarsLuzak held
for a missed straight, giving durrrr the record-setting pot.
Shortly after that hand, the record was broken for a second time when John Juanda took down a pot of $678,069 against Dwan. Preflop, "Urindanger" had made it $3,000 to go when Juanda took it up to $14,500. Durrrr quickly fired back, making it $43,800 to play, and Urindanger ducked out of the way. Juanda requested time before reraising to $137,400 and durrrr moved all in for $338,503. Juanda made the call after requesting time. Durrrr appeared to be in great shape with pocket aces against Juanda's pocket kings, however Juanda snagged one of the remaining two kings on the river, making a set to win the hand.
Three minutes later, Phil Ivey broke the record for a third time, taking down a $687,622 pot against both Juanda and Dwan. Preflop, Juanda, who had just typed "wow" in response to the previous hand, raised to $4,500. Durrrr called and was all in for his remaining $1,967, while Phil Ivey raised to $16,967. Action went back to Juanda, who eventually reraised to $54,370 and Ivey called. The flop came
and Ivey checked to Juanda, who led out for $112,207. Ivey responded by moving all-in for an additional $175,201. Juanda called, after a brief disconnect, and showed
for the second-nut flush draw with Ivey showing pocket tens for a flopped set. The turn and river brought no help to Juanda, giving Ivey the incredibly large pot.
But durrrr's misfortune for the weekend — at least in major hands — wasn't over yet. Nine hours after the Ivey hand, durrrr was once again in battle for the largest online pot in history. Preflop, Urindanger made it $3,000 to go and "elmariachimacho" called. Durrrr made it $16,300 after Gus Hansen folded, and Urindanger reraised to $45,000. Elmariachimacho got out of the way and durrrr called. The flop fell
and durrrr checked over to Urindanger, who bet $52,700. Durrrr raised to $139,500 and Urindanger eventually moved all in for $314,970 total. Durrrr called and showed pocket kings, only to see he was up against Urindanger's pocket aces. The aces held for Urindanger, who now holds the record for winning the highest online no-limit hold'em pot at $723,938.
Those interested in following more high-stakes action should make sure to check out Full Tilt's two $500/1000 NLHE tables, "RailHeaven" and "GusHeaven", for all the excitement.