The PokerNews Profile: Jeff 'yellowsub86' Williams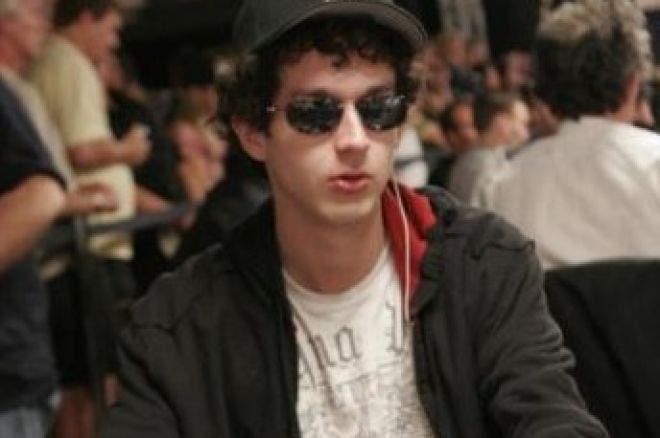 He's not a crazy Beatles fan or anything. "Yellow Submarine" just happened to be playing on the radio while Jeff Williams was choosing his email address many years ago, adding his birth year to the song's title. When he settled on that moniker, the high school student hadn't the slightest inkling that one day he'd be known the world around by that name, "yellowsub," and certainly not that his success would come via poker — a game he played back then for spare change and gas money. In only a few short years, however, Williams went from taking a few bucks off his friends to becoming a teenage millionaire and an EPT champion. And unlike many of his peers, he did it all while staying in school.
Jeff Williams was born in Atlanta, Georgia. In his grammar-school years, he moved with his family to Flint, Michigan and later Scottsdale, Arizona before returning to his hometown for high school. It was during his junior year in high school that he discovered poker. He and a few friends dug all the loose change out of their cars one night and played for it in the basement of Williams' house. After a few games with quarters and dimes, they graduated to chips and began playing every week. Williams' home game grew from a $5 buy-in cash game to a $20 buy-in tournament and he soon earned enough lunch money that he was able to quit his after-school job.
During his senior year, Williams made his first deposit on PartyPoker. He lost that initial $50, as well as a few other small deposits and hopped over to PokerStars to experiment with the play-chip games. Williams earned such a massive amount of play chips on the site that (before the practice was banned) he was able to sell them on eBay for $25. He took that money and started building a roll, going boom and bust several times along the way. Williams played a variety of games, including limit hold'em, stud, and no-limit hold'em. He flip-flopped back and forth between cash games and sit-n-goes, trying to hit his stride.
An excellent student, Williams earned a prestigious HOPE scholarship to attend the University of Georgia and enrolled as a political science major in the fall of 2005. It was during his first few months at college that Williams went on a massive hot streak, earning over $15,000 in November 2005 alone. He bought a new monitor, jumped up to the $5-$10 NLHE cash games straight away, and multi-tabled his way to a very nice income. He also inspired many of his dorm-mates to start playing. After tales of his five-figure wins trickled down the hallway, quite a few people were knocking on his door to see if he'd transfer them a few bucks on PokerStars.
Just as Williams was beginning his second semester at Georgia, he entered an $11 rebuy satellite which paid out a seat to a $650 satellite to the 2006 EPT Grand Final in Monte Carlo, Monaco. In for $41, Williams won the rebuy satellite and nearly forgot about his playing the $650 tournament until the day the very last satellite was running. Nine seats were paid out that day and "yellowsub86" won one of them.
In Monte Carlo, Williams turned his 10,000 starting stack to over 60,000 on Day 1 and never had to look back. He retained a top-five stack throughout the event, arriving at the final table third in chips. Williams' parents flew in from the U.S. for the final table and were able to see their son go up against the likes of Marcel Luske, Ross Boatman, and Marc Karam underneath the TV lights. Williams steamrolled his competition and emerged as the EPT's then-youngest-ever champion (Mike "Timex" McDonald took over that crown last year). The 19-year-old took home nearly $1.1 million for his win.
After returning home from Monte Carlo a poker millionaire, Williams still had over a two-year wait before he was legally of age to play in U.S. casinos. He stepped up his online game, moving up to $10-$20 and $25-$50 NLHE cash games and began playing bigger buy-in online tournaments. Williams amassed hundreds of thousands in tournament winnings and even captured the PokerStars Weekly Tournament Leader Board in November 2006.
In the spring of 2008, Williams finally turned 21. In one of his first major live events, he finished fourth at the $5,000 No-Limit Hold'em event at the Bellagio Five-Star Classic. Williams made his first trip to the WSOP that summer and wasted no time making his first final table in the $1,000 No-Limit Hold'em with Rebuys event. He'd have to wait at least another year for his first bracelet, though, finishing runner-up to Michael Banducci but taking home over $400,000 for his performance. He made two more deep finishes that summer, finishing 20th in the $1,500 Pot-Limit Omaha and 34th in a second $1,000 No-Limit Hold'em with Rebuys event.
Jeff Williams lives in Athens, Georgia where he's finishing up his studies at UG. He already has over $1.5 million in career tournament earnings.