Hoyt Corkins Las Vegas Home Robbed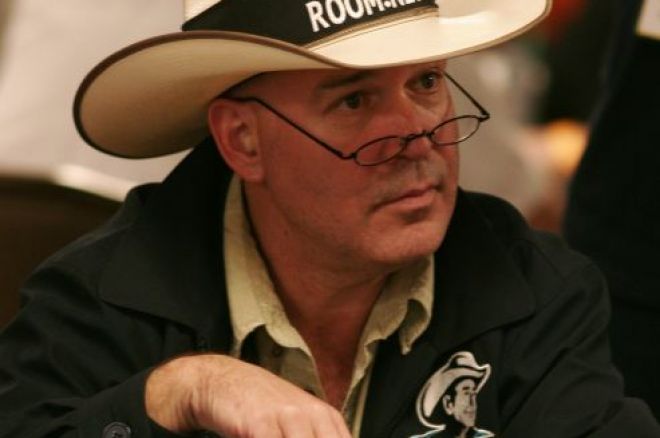 Top poker player and two time WSOP bracelet winner Hoyt Corkins' Las Vegas home was broken into, and many of the veteran player's prize possessions were taken. Corkins, who is currently vacationing, was just notified of the break-in within the last couple hours. This was no 'smash and grab' job; the perpetrators must have had plenty of time to act, as large items like a safe with many of Corkins prized possessions were taken from the property.
Some of the poker related items stolen (according to a representative) include Hoyt's two WSOP Bracelets, and nearly all of the memorabilia accumulated in a career that includes a World Poker Tour win, two WSOP bracelets, and many other wins.
Corkins, who lives in the exclusive Las Vegas enclave of Spanish Trails, was astonished to hear his whole house was nearly completely gone. The thieves even made off with a couple of Corkins' automobiles, and a motorcycle. Hoyt had the following to say through a representative about the break in.
"I am clearly devastated by this. My hope is that the poker community will help me try and recover the irreplaceable items that were taken," said Corkins, "I truly appreciate the outpouring of love and support I have received."
Police are currently investigating at the scene. Members of the poker community are urged to get the word out on this robbery, as many of the items are one of a kind and can easily be traced. A very tentative list of the more prominent items taken is below. It is important to note that this information has just come to light, and police are still investigating. The list of items below is very tentative, and this story will be updated as more information comes in. Anyone with any information about the robbery, or any of the items below is urged to call the Las Vegas Metro Police Department at (702) 828-3111.
Items reported to us as stolen include:
A "highly customized" 2005 Jeep
A Yukon Denali adorned with 'significant Doyle's Room branding'
A late model White Harley Davidson motorcycle (pictured below)
Poker Chips from the more prominent casinos in town (Bellagio, etc)
Two WSOP bracelets
<center>Hoyt on the missing motorcycle</center>
Stay tuned for more updates on this developing story.