The 2009 Poker Roundtable, Vol. 3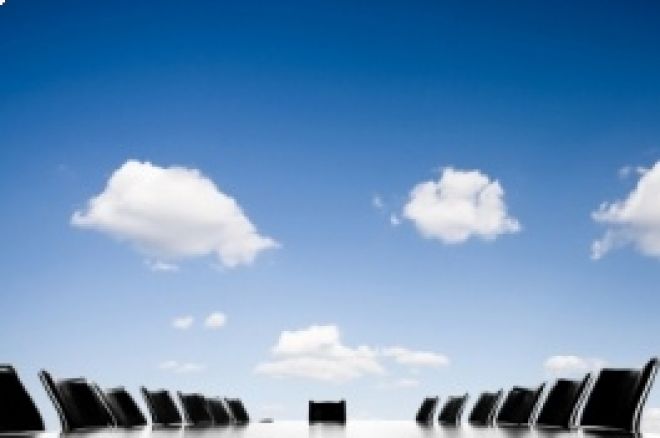 Editors' preface: PokerNews welcomes the New Year by asking a number of industry experts to share their views on the past, present and – most importantly – the future of poker. Throughout this series, these experts' opinions serve to outline the shape of the modern poker world and provide an indication of what 2009 and beyond might hold. PokerNews also notes that these experts' opinions do not necessarily represent the views of PokerNews.
Contributing to today's question are: PokerDB founder Nat Arem; Pauly "Dr. Pauly" McGuire, the author of the Tao of Poker blog and columnist for Bluff Magazine; Matthew Parvis, Editor-in-Chief of Bluff Magazine; Matthew Savage, noted tournament director and manager of the Commerce Casino poker room; and famed high-stakes cash and tournament player Barry Greenstein, a member of Team PokerStars Pro.
Today's question: Will 2009 bring a formal regulation of online poker at the United States federal level?
Nat Arem: No, that will not happen in 2009. I'd be shocked out of my mind if that happened. I just think that's very unlikely to happen. I think it will happen one day but I doubt it will happen in '09.
Dr. Pauly: Not at all. There's way too much going on right now and that is the least of concern for our politicians and our leaders. With Obama coming into office, their focus is having a smooth transition and laying the groundwork for whatever they feel has changed. I don't think as far as Obama's rallying for change and all that rallying cry, I don't think online poker is going to be included in that initial wave of reforms, so sadly, no.
Matthew Parvis: I don't believe that we will see a formal regulation in 2009. I do feel strongly that we are going to start seeing a movement towards formal regulation. I'm very hopeful that the PPA will be re-energized and the Democratic Senate is going to help poker almost get itself carved out, as we've been trying to do, from the UIGEA. I think that we are going to see steps toward that in 2009. I think once we start seeing steps towards that, I think we're going to see more ideas of how to regulate internet poker in the United States, but I don't think we're going to see full online regulation in 2009. I just don't think there's enough time to get it all wrapped up. I would say it's more of a "next four years" type of thing.
Matthew Savage: I doubt it as it does not seem to be at the forefront of what government is working on. The economy and terrorism seem to be much more important in the eyes of the public and rightly so.
Barry Greenstein: Well, the only answer I can really give is I hope so, because when I went and lobbied to Congress with the PPA, of the politicians I talked to only one of about 40 that we saw showed any opposition. A lot of them played poker or their staffers who worked for them played poker; they didn't care about this. On the negative side, the only even minor concern was how it would look to the American public through passing legislation in favor of gambling when we have a war in Iraq and we have a housing crisis; at that point we're heading towards the financial meltdown that we've had. There was that just how do things look type of thing, but they all seem to agree that there's nothing wrong with people sitting at home playing online poker and if we can tax it and bring that money in, all the better. So that's really their feeling.
As I've found out from my earlier prediction, Washington moves pretty slowly and these people don't react unless there's something in it for them in one way or another, so that's why we're lobbying them and trying to be helpful with a lot of the campaigns and help vote out some of the politicians who seem to be more concerned with getting into other peoples' private business than trying to serve their constituents. So it's just a question if 2009 will be the time. I hope it is and a lot of us are hoping. It's not like it's going to be Obama's first thing to sign into law or anything like that. He's certainly going to let other people take care of it. I'm sure when it gets to his desk, he wouldn't be the one who would veto it. If we do get an exception [carved] out of UIGEA, which is what most of us are hoping for, it will happen in 2009.