The 2009 Poker Roundtable, Vol. 5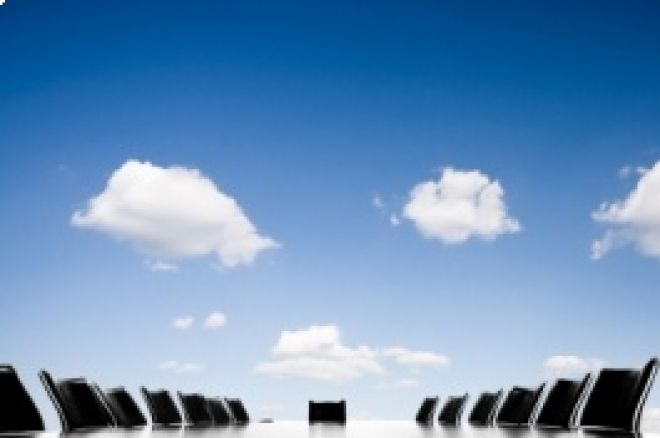 Editors' preface: PokerNews welcomes the New Year by asking a number of industry experts to share their views on the past, present and – most importantly – the future of poker. Throughout this series, these experts' opinions serve to outline the shape of the modern poker world and provide an indication of what 2009 and beyond might hold. PokerNews also notes that these experts' opinions do not necessarily represent the views of PokerNews.
Contributing to today's question are: Matthew Parvis, Editor-in-Chief of Bluff Magazine; Nat Arem, the founder of the PokerDB; Brian Balsbaugh, founder of player-representation agency Poker Royalty; famed high-stakes cash and tournament player Barry Greenstein, a member of Team PokerStars Pro; Pauly "Dr. Pauly" McGuire, the author of the Tao of Poker blog and columnist for Bluff Magazine; and Jeffrey Pollack, World Series of Poker Commissioner.
Today's question: If you could enact one change to the 2009 WSOP - what would it be?
Nat Arem: I'd really love to see ways to make it really easy for people to register. I'm going to say online, but I don't mean truly online; not like online poker online. I'd really love to see them make it not [crazed] every year, which is what it seems like it turns into and everyone always says, "Oh, I only had to wait in line 15 minutes, what a great job they did." It just seems silly to me that you can't do this sort of thing online. It's not that hard for them to set up a secure website where you can put in your US bank account number and set up a way for you to actually just register online. There's got to be some sort of e-verification system. I don't know exactly what they would have to do from like a regulatory standpoint or something. I don't know if it's possible, but I just think that would be great for attendance if people could do that.
Matthew Parvis: A live final table. That's the most important thing in poker production, in my eyes, that changes the game drastically.
Brian Balsbaugh: Harrah's has made so many positive changes and the WSOP is so much better than it was even a few years ago, but if I could change one thing I would reduce the number of bracelet events. In speaking with the players I represent, winning a bracelet just doesn't mean as much as it used to — the value of winning has been diluted. I understand why Harrah's does it, but it also creates a huge monetary drain on the poker economy. So much money gets sucked out of poker in fees over 55 events that will never get back in circulation.
Barry Greenstein: I just got out of a committee meeting and we're enacting many changes. What we've done each year to make the World Series incrementally better is we've gone over the complaints we had the previous years. Last year, there were fewer complaints than any other year by a lot. We got the structures down, the payouts reasonable and flattened a little bit so people wouldn't feel like they had to make deals and so we solved a lot of problems. As a matter of fact, I remember halfway through the World Series, Jeffrey Pollack said to me, the biggest complaint has been about the food in the VIP room. That was the biggest complaint he had. So that shows you that we've done a good job and there are still more things that we're trying to solve. I think at this point, especially a lot of it is our thinking about how expensive it is to play poker and to play in these tournaments — we all wish that Harrah's was making enough money off of us and off peripheral things having to do with getting a lot of gamblers in their casinos where they wouldn't have to take as much juice and hopefully, eventually, no juice. Juice has increased over the years and we've always been hoping it would go in the other direction. Eventually, we're hoping when the advertising dollars come back, which as I said, is really tied to the internet sites being able to advertise freely in the United States and feeling that their customers can easily put money on their sites — once those dollars come back, I would hope just like the PGA or anything else, that money gets added to the prize pool from the advertising [instead of] the opposite, with the players having to pay extra above and beyond their entry fees.
Dr. Pauly: No November 9th. It was only good for the powers in charge, meaning Harrah's and ESPN. I think a one-week layoff like the Super Bowl would be more appropriate, but it kind of just killed the whole momentum of what's great about the Main Event, buying into it one day and two weeks later being the world champion.
Jeffrey Pollack: We're still working on our plans for 2009, so some change is coming, but nothing that we're ready to share with any specificity right now. That said, I do think that we need a better solution for allowing player agents to conduct their business at the WSOP. There is too much agent-ing that goes on within the confines of tournament play. We want agents to do a robust business. We want, even more importantly, for players to do a robust business. But, the conduct of this business must not interrupt the flow of play or the continuity of our ESPN telecasts. This change is coming for sure.