WTO Complaint, Anti-UIGEA Bill to Appear Within Month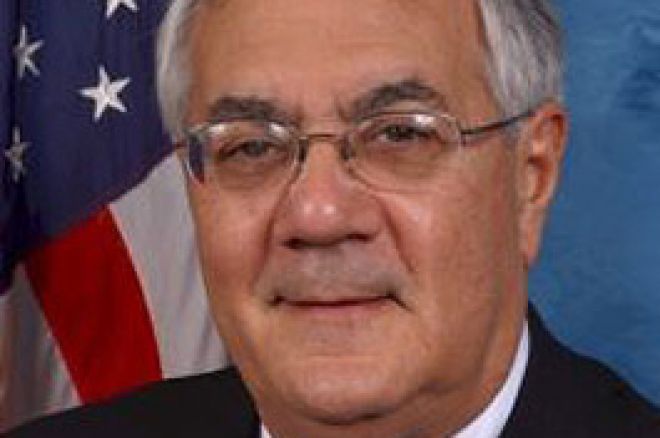 The year began with the Unlawful Internet Gambling Enforcement Act of 2006 finally going into effect. But 2009 is already shaping up to be a year full of challenges to that law, which is designed to curb the transfer of funds between financial institutions and online gambling sites. Two such challenges emerged at week's end, both of which indicate actions opposed to the UIGEA will be pursued within the next month.
On Thursday, Reuters reported that the European Union appears primed to file a complaint with the World Trade Organization next month over the United States' enforcement of the UIGEA, specifically as it involves the U.S. possibly targeting European companies while protecting their American counterparts. Then on Friday a spokesman for Rep. Barney Frank (D-MA), Chair of the House Committee on Financial Services, had confirmed that "in the next month... Frank will bring back legislation to repeal the UIGEA."
Regulations for the Unlawful Internet Gambling Enforcement Act of 2006 were finalized during the waning days of the previous administration, and the law was put into effect on January 19, 2009, the final full day of George W. Bush's presidency. However, the finalized regulations state that "compliance... by designated payment systems is not required until December 1, 2009."
Rep. Frank has noted that as finalized, the UIGEA rules place an undue burden on the financial service industry, a situation made even more grievous by the ongoing economic crisis. Meanwhile, some of those who drafted the law and who continue to support it argue that online gambling sites operating offshore and serving American customers hurt the U.S. economy by taking significant amounts of money out of it.
The UIGEA has certainly already had a significantly negative effect on European online gambling companies, particularly those publicly-traded companies like PartyGaming and 888.com who left the U.S. following the UIGEA being signed into law in October 2006. Despite leaving the U.S., those companies have additionally faced criminal prosecution for their prior activities, as evidenced by the example of Anurag Dikshit, founder of PartyGaming, who pleaded guilty in December 2008 to charges related to online gambling.
Dikshit agreed to pay $300 million in fines and still faces possible jail time. EU industry officials suggest Dikshit was pressured by the U.S. Department of Justice to make the plea. (It should be noted that Dikshit's guilty plea was for having violated the 1961 Wire Act, not the UIGEA.)
The European Commission, acting on behalf of EU industry officials, has been investigating for nearly a year whether or not the U.S. has unfairly sought to enforce restrictions against non-U.S. based online gambling companies. It is anticipated that the Commission's report (along with recommended action) will be sent to the World Trade Organization next month, with the EU expected to use that report to pursue further negotiations with the U.S. regarding the UIGEA.