Flack DUI Citation Results in NHUPC No-show; Statement Released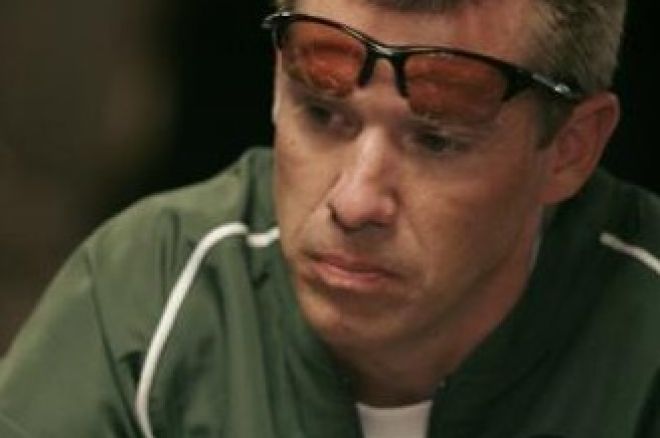 Action in Friday's opening round of the NBC National Heads-Up Poker Championship at Caesars Palace in Las Vegas included one newsworthy, last-second substitution, when initial invitee Layne Flack was unable to participate after being involved in what authorities recorded as a DUI incident early Friday. The incident occurred well after the drawing party at PURE at Caesars on Thursday night, where Flack was in attendance.
Flack's spot in the event was filled by David Oppenheim, who stepped in at the last moment when the time constraints made it impossible for the original top alternate, David Chiu, to attend. (Earlier, Hevad Khan had replaced Ivan Demidov.) Oppenheim was successful in his spur-of-the-moment appearance, winning his opening-round match against Vanessa Selbst to move into Saturday's action.
Details of the Flack incident remain unclear, though court sources showed that Flack was detained in the early hours of Friday and booked on three misdemeanor charges – Driving Under the Influence (Liquor), Speeding (by 21 mph or more), and Failure to Yield to an Emergency Vehicle. The 39-year-old Flack was believed to have been released early Friday evening, though not in time to take part in the tournament proceedings at Caesars.
UPDATE: Flack released a statement early on Saturday regarding the incident, which reads as follows:
"I attended the Draw Party at Pure on Friday night and then met with my brother, who had flown into Vegas for Heads Up. I was under the impression that I was to play in the last bracket the next evening at around 8 pm. I was pulled over for speeding and refused a breathalyzer test as I have been instructed to do. I have no idea why I was written a ticket for failing to yield to an emergency vehicle. There were no emergency vehicles around, besides the police car. A test, given by the Las Vegas PD, later revealed that I had a blood alcohol content of zero. I also took a blood test, as I have nothing to hide. I was held for the mandatory six hours and released. I always go out of my way to not drink and drive. I regret that I was not able to play in NBC Heads Up and hope to be invited next year to play in this prestigious event."
Live coverage of the NBC National Heads-Up Poker Championship continues through Sunday here at PokerNews, with summaries of each day's action also available on the PokerNews home page after play is complete.