The PokerNews Interview: Jack Effel on the 2009 WSOP, Part 1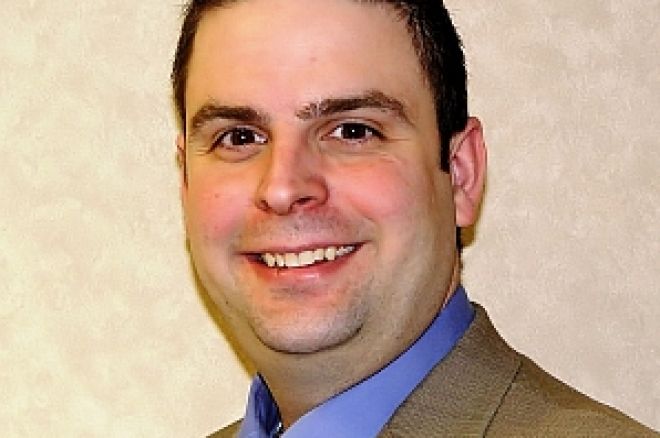 Poker's largest and most prestigious series, the World Series of Poker, returns to the Rio All-Suite Hotel and Casino in Las Vegas this summer in its 40th annual gathering of poker's biggest names. The "gearing up" process continues for what's poised to be the biggest world series of poker ever, with the release of the official event schedule, the announcement of tourney structures, and the opening of pre-registration among the happenings of recent days. WSOP Tournament Director Jack Effel recently took time out from his busy schedule to discuss with PokerNews many of the changes slated for the 2009 WSOP. Here's what Effel had to say:
PokerNews: What new amenities and changes to structure might be in store for players at the 2009 World Series of Poker?
Jack Effel: There will be an increased table capacity; we're going to have approximately 300 tournament tables. We're going to be in three different tournament rooms, the same as we were last year. The Amazon Room is back, along with the media center, the ESPN feature table, and live-action games. There will be approximately 156 tables in [the Amazon Room], give or take ten, depending on how the staging and props for everything all pans out once stuff starts getting moved in.
Last year we had the Tropical Room as our satellite room. It was such a success, and players loved having their own area to play satellites… we ended up not having enough tables. We had 23 tables last year in the Tropical Room. This year we've moved them over to the Brasilia poker rooms. There's 94 tables in there, 48 that we're going to dedicate to single-table satellites. Obviously if we get bigger demand, there's 46 more tables there, given that they're not being taken up by something else. Those numbers might change based on when we start building the cages and extending some things out, but we're looking at 90-94 tables in there.
We're excited about that room, excited about giving the single-table satellite players a bigger area, more tables, more opportunity to play the satellites they love to play. We think that'll be a huge success. The remainder of the room will be used for tournament overflow, along with afternoon and nightly events – the mega-satellites, nightly tournaments and that sort of thing. And then there's the Miranda room, which is our third poker tournament area this year. We're going to have approximately 56 tables in there, depending on what it looks like when everything gets in there as well. Between all the areas we put ourselves at about 300 tables. The Miranda Room will be tournament overflow; we'll also run nightly tournaments in there as well. It's going to be very comfortable and spacious. We'll have 20-25 more tables than last year, at least.
PN: Will the Miranda Room then be the Day 2 restart area for ongoing events?
Effel: We'd like to get a feel for the logistics. Sometimes certain events draw more than you anticipate and you have to make some arrangements. Last year the Brasilia Room was a good place to put the restarts, but what we were going to do this year was keep all the restarts in the orange section [in the Amazon Room], right next to the media center, and that's where all the Day 2's will play down. We're talking about a secondary final-table area inside the Amazon Room as well, like we have every year. We don't have all the details as yet, what it's going to look like; it depends on the ESPN stage and all those things. We want to keep all the final tables and restarts in Amazon this year.
PN: With pre-registration now open, are there any changes with the process for the 2009 WSOP?
Effel: The pre-registration process is the same as it was last year. Players can go to our worldseriesofpoker.com web site, download a pre-registration form for the event of their choice, and send it in along with their cashier's check or wire transfer. Then, when they show up at the world series of poker, they would proceed to "Will Call," which is our Total Rewards desk down in the convention area. At that point they sign their player-release forms, draw down their funds, get their tournament receipts, and go to their table. Everything is already printed out and waiting for them. The process was very good last year – no customer complaints, players got in and out really quick – last year we did about 4,000 pre-registrations for the various events.
The other addition to that is that if [players] want to pre-register, we want [players] to do it as soon as possible once we've opened up, because two weeks prior to the start of any event we cut registration off, to give time for the funds to clear, the paperwork to get here, for accounting to go through all the process and all of those things. We're definitely solid on our process for getting these guys in, pre-registered, and save them the wait from standing in line.
PN: Let's jump over to tournament structures. When people look at the structures this year, the first thing they'll notice is the jump in starting chips from two times to three times the buy-in.
Effel: That is correct, and really our overriding goal was to give the players more value than ever before. In my opinion these are the best structures ever used at the World Series of Poker. I've been involved with the WSOP since 2005. Prior to 2005 and even into 2006, that's when the transition began from two-day events to three-day events. It took a while to figure out exactly how much play you needed in these events over the course of three days. We got a little better… and a little better… and in 2008 we were really good. This year, I think we're going to hit a home run.
Yes, the chips are three times the buy-in as opposed to two times. What you'll see this year is that none of the levels have been taken out of the no-limit events. The limit events will have additional big blinds that they didn't have last and more big bets than they had last year. Without going into the details, it's pretty cool. The higher buy-ins have also been tweaked as well to give additional play. You'll see a vast improvement in the structures and the additional levels and play for the players.
Let's talk about three very special events at the World Series of Poker that I'm very excited for this year. These three events are usually the only events certain players get to play poker; they come out here for two or three days, they play in the event, and that's their World Series of Poker experience. We wanted to make sure that these guys got as much value as we possibly could give them, as much play as we could give them, and we really want them to have a great time. [The three are] the Ladies Event, the Seniors Event, and the opening-weekend $1,000 Stimulus Special.
We know that the ecomony's tough right now, and we wanted to make sure that poker players are getting the expected value that they should, especially from the biggest poker tournament on the planet. The $1,000 buy-ins, they're going to have a slightly better structure in the beginning; like the $1,500 event, they're going to get 120 big blinds, compared to 40, which is what they got last year. Basically, the structure for the $1,000 events is identical to the $1,500 events we had last year, except it also has the 25/25 level and the 75/150 level. I think the players in these events are going to love them. They're going to get plenty of play at an affordable price; we really hope that they have a great experience this year.
In Part 2 of this interview, WSOP TD Jack Effel talks about the demise of WSOP rebuy tourneys, some of the special events in the 2009 WSOP, and the return of the four-month break for the final table of the Main Event.