Poker Room Review: Riverside Resort, Laughlin, NV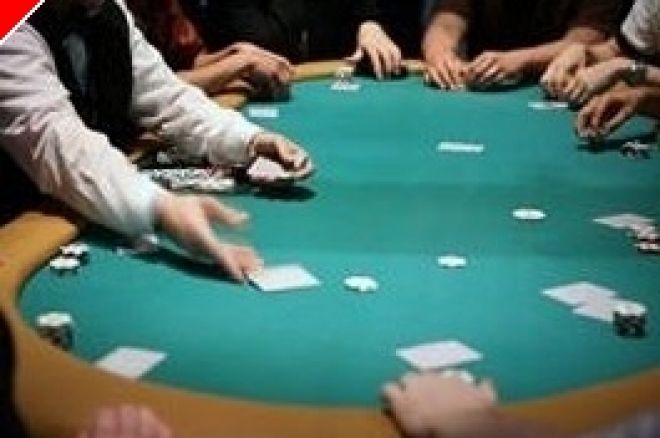 Laughlin is now home to many casinos and poker rooms. And it's all because of one man who had the courage to act on his vision. That man is Don Laughlin, the man who developed the Riverside Casino in 1966 and for whom this town is named.
The Riverside was the first casino in Laughlin, Nevada. It started as little more than a slot parlor, small motel, and restaurant – but it has grown to become a huge full-service resort and casino with over 1,405 rooms, 1,700 slot machines, an RV park, a huge bowling alley, a major movie theater, a wide variety of table games, and a ten-table poker room. Its founder, who spent part of his long and storied career as a poker dealer, still graces the poker room from time to time. It has been operating in its current location for nearly five years, but was opened initially 20 years ago.
The poker room boasts a beautiful view of the Colorado River. Its ten tables are nicely spaced. One might complain about the general "well worn" look to the room. It's not nearly as new or modern-looking as many of the other rooms in Laughlin. But for me, it has a comfortable character and welcoming atmosphere that invites the new player in. It doesn't hurt that it's complete with free drinks, free donuts, nuts, and sandwiches for all players.
The typical game is $2/6 spread-limit texas holdem. They play it with a single $2 blind and a kill that boosts the game to $4/12. The killer has last action. A game was just starting up at 9:00 AM when I arrived. It had three regulars and a poker room employee when I was there. They only raked $1 at my short-handed table, though the standard rake for a full game is 10 percent up to a maximum of $3. When I checked back in later, they had two full tables and folks lined up for a tournament.
The play was a mixture of tight-passive and loose-passive. I didn't see any very serious, aggressive, or particularly strong players. Nearly everyone seemed to be a regular, out to enjoy a few hours with folks they have known for a long time. A few new players dropped in during my three or so hours in the room. They seemed new to casino poker as well, and were made to feel welcome as the dealer and a player or two helped them with the rules until they adjusted to the more rapid pace of a casino game.
They get higher-limit games at night, I was told: $4/8 limit with a full kill and, on weekends mainly, $1/2 and $2/5 no-limit hold'em game.s They also spread a $3/6 structured limit Omaha hi/lo game from time to time, though it wasn't going on any of the three occasions I stopped in and called the room. They say they'll spread stud on request, but haven't had a game since March of 2005 according to the shift manager I spoke with. There are generally three tournaments a day, inexpensive $15 buy-in affairs at 10:00 AM, 6:30 PM, and 11:30 PM. They're structured for a quick 60-to-90 minute finish, meant largely to attract new players, according to the room's shift manager.
The rest of the casino is worth a visit in and of itself. In addition to its many restaurants and other attractions, there is also a museum of sorts dedicated to displaying vintage slot machines. There is also a riverboat cruise run by the casino that serves as a nice diversion when you've had enough gambling for the day.
In general, the Riverside poker room reminds me of Binion's Horseshoe Casino in downtown Las Vegas, back when Benny Binion ran the room. It's the kind of place that builds its reputation on knowing your name, giving you a comfortable place to stay, eat, and play, without all of the glitz and glamor of a modern casino. If you like that sort of thing, as I do, then the Riverside is a great place to visit and play poker.
Riverside Resort and Casino
1650 S. Casino Drive
Laughlin, NV
1-800-227-3849
Join the competition and get your PokerStars Marketing Code from PokerNews.com - Which offers the best bonus & marketing codes available on the internet.