Politics and Poker: Frank Bill Introduction Delayed, 51.9 Billion Reasons for Passage Notwithstanding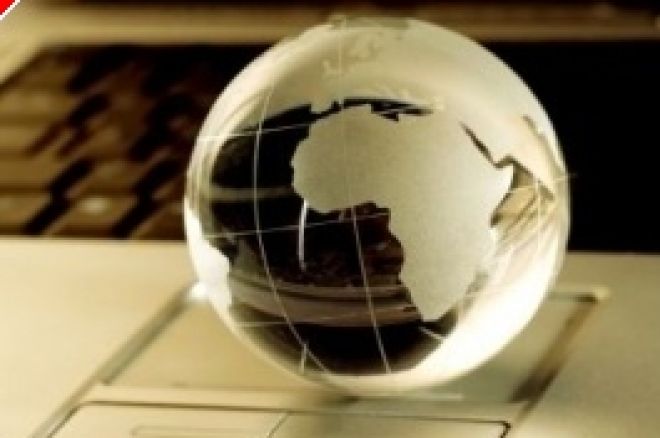 Need a reason for UIGEA repeal? How about this: Pricewaterhousecoopers estimates the potential gain to the US federal government in tax revenues will be $51.9 billion if Congressman Barney Frank's online gaming bill (a bill first introduced last April 26th with 48 co-sponsors) is re-introduced and passed.
The gaming world widely predicted it would happen by this week and now wonders why it has not yet been introduced. In a not-for-attribution discussion with House Financial Services Committee staff on Friday, it was said to be largely an issue of "logistics". The bill sits, as does all legislation, in a queue waiting for review and committee member amendments.
As is often typical in Washington, two other issues jumped ahead of it by making headlines this week. Bankers were roundly chastised by President Obama Thursday in a face-to-face meeting for their predatory credit-card pricing increase practices. Headlines showed banks receiving TARP bailout funds were punitively (and without notice) doubling or more than doubling the rate charged to consumers. That prompted lawmakers to immediately jump on the publicity-fueled bandwagon to pass legislation to change the start date of new Federal Reserve rules regarding credit cards scheduled to take effect in 2010.
Indeed there is a bill coming on Monday for even more draconian regulation of banks and bankers, whose reputation has slipped to about equal with those who would wish to stage pitbull fights in their branches for profit and fun. Too, the toxic mortgage bailout bill was already in committee ahead of this bill and nearing its final mark-up. The congestion is acute and there is just one grossly overworked legislative legal counsel currently handling the drafting of all three bills.
Speaking on background, committee staff said the credit-card and mortgage bills are taking natural precedence. They expect action this coming week and hope to be in a position to reintroduce the online gaming bill in the coming fortnight.
I asked these staff members if there was a renewed sense of urgency to this bill since states, despite the federal stimulus package, are seeing huge increases in unemployment place further strain on their budgets and have been contemplating their own measures. (Those of you who may have read my January column before the Obama inauguration may remember that many of these same staffers laughed hysterically when I inquired about the chances of the online gaming bill being re-introduced back then.
Of late the reply has been quite matter-of-fact; normally Congress adjourns at the end of the calendar year and many of these matters are taken up during the ensuing transition and down time. Bills are drafted, checked and re-checked. But, there has been no down time since September. From the initial financial crisis in September to the winding down of the Bush presidency, the committee and Congress have been dealing with a near total financial meltdown. On their plate during the "down time" was the first billions of TARP funds rushed out the door (with no accountability), the general election, transition period (imagine the situation if Inauguration Day was still March 4th!), the stimulus bill, banking reform, bankers behaving badly with bonus payments, and beleaguered Treasury Secretary Tim Geithner standing with his fingers and toes in the dike to hold back the water. It's easy to see why the committee has not had one moment of pause in almost seven months.
When I asked specifically about the Gaming Commission/casino building controversy in Pennsylvania and Governor Rendell and CA Governor Schwarzenegger's plans to enact state legislation to regulate and tax gaming on a statewide level (indeed, several other states are examining it to fill revenue shortfalls), the reply was that the bill about to be introduced is essentially the same as last year's. Back then there was language that permitted states to have some autonomy in that regard. Reading between the lines of the ensuing silence, one can expect there to not be much opposition in the bill to states "going their own way" on this issue.
So online gaming will be subject to both federal and state taxation and we can rest assured that it will also have a strong regulatory structure. That is a trend garnering momentum, as seen with the Netherlands, who made recent headlines on their plans to regulate online gaming.
Opposition is predictable from the usual sources, as both the NFL and fundamentalist Christian groups are expected to lead the charge. The NFL is against all gambling on games in which they don't get a slice of the action, under the pretense of shielding their young, impressionable players, while the Christian far right holds that gambling is a sin and leads one down the path to destruction.
While the Democrats are right to worry as to whether southern conservative "Blue Dog" Dixiecrats will support Frank's measure, moderate Republicans such as Lindsey Graham of South Carolina and John "Dropped $18,000 at the Foxwoods Crap Tables" McCain will provide political cover for its passage.
One thing for certain: It will not likely be fast-tracked enough to make it through the bill-signing and regulatory process in time for the WSOP, but it would be a nice Christmas present for gamers everywhere, to have those American fish back in the online pond in a formally regulated way.
Editor's note: Contributing columnist Denis Campbell brings an independent and experienced eye to poker's political scene. Campbell has worked closely in the past with former Cabinet Secretaries in the Carter and Clinton administrations, Ambassadors and members of Congress. He offers commentary on US and UK politics for the BBC and Huffington Post. Here, Denis offers his insights on matters affecting poker. Denis' views do not necessarily reflect those of PokerNews.
Are you looking for a PokerStars.com marketing or bonus code? - You've come to the right place, get in the action with PokerNews.com