Visiting the 2009 WSOP: Alternative Las Vegas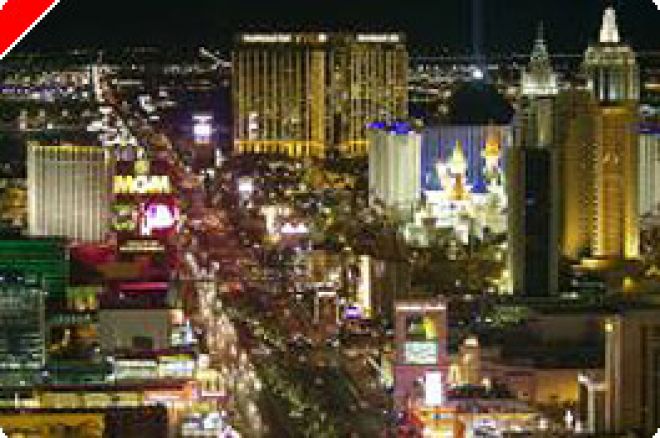 Everyone knows there are casinos, shows, strip clubs and restaurants in Las Vegas. But what about some of the other attractions you might find while visiting the city for the World Series of Poker
? Here's a list I've collected from some of my more interesting poker buddies:
1. Las Vegas Indoor Sky Diving: This one is located very close to the Strip, on Convention Center Drive. You have to be over 40 pounds and under 300 and be willing to, well, fly. I am told by aeronauts who have tried other such facilities that the wind fans at this place are strong and the staff is attentive.
2. Bodies: The Exhibition, at Luxor: You may want to think about this one before you see it. Thirteen whole human bodies have been treated with a plastic injection process, so that they can be displayed — even sliced — to show the incredible complexity of the human construction.
This is a really large and fascinating display if you are into the graphic nature of the human design. There is a separate display of fetal development, which can be skipped if that is our desire. I have to say that all of the kids who were there during my visit were absolutely fascinated by the display.
3. Pole Position Raceway: This one is literally a block away from the Rio at Arville St. and Flamingo Road. My racing buddies, all of whom have actually done the NASCAR race adventure, tell me this is as about as real as it gets next to paying thousands of dollars to drive the real thing. The set-up is in a race format and you can buy two- or three-race packages or an All Day pass for any day except Saturday. Remember the heat for this adventure; with the protective gear and the hot tarmac, this can get really roasting midday in Las Vegas.
4. Hoop Hall Experience: For the basketball fan, this exhibit is at Planet Hollywood and is not a permanent fixture. We are told it will be there for the entire summer. A combination of NBA Hall of Fame, basketball trivia and interactive exhibits; this got an A+ from the hoop nuts during March Madness this year. I was surprised at the history of both the game and of the NBA and in my complete lack of ability to make a free throw.
5. Big Shot at the Stratosphere: If you do roller coasters and other craziness of that kind, then, I am told, you must do the Big Shot. Something about being shot up into the air at four gees and then bungee-falling back down completely weightless. Well, to each his or her own….
6. The Atomic Testing Museum: Right on Flamingo Road on the other side of the Strip from the Rio, this relatively new place gives you a really interesting and very chilling picture of what A-Bomb testing was really like in the Nevada desert. Open until 5 PM.
7. Eye Candy Sound Lounge: If you are a techno nerd or high-tech guru, you'll need to experience the Eye Candy Sound Lounge at Mandalay Bay. From the promo: "Call ahead to reserve a table to make sure you get one. Tables do cost here and are purchased by the hour, but you won't regret it, as Eye Candy Sound Lounge tables are no ordinary tables. These tables are interactive touch tables developed for this Mandalay Bay lounge. Sitting in your booth, you and your friends can create and project images and messages onto screens above the dance floor or other tables. If creating is not your thing, you can also manipulate preloaded images that seem to dance to the music."
8-9-10. Old Faves: Finally, three standbys always worth mentioning: The Fountains at Bellagio; the new, bigger and better Volcano at Mirage; and the Lion Habitat at MGM Grand.
Get the best PokerStars first deposit bonuses on PokerNews.com - The #1 poker resource on the internet.